Innovations speed up Wessex Water reservoir refurbishment
A team from Wessex Water have completed a Somerset reservoir refurbishment in rapid time thanks to innovative thinking and teamwork.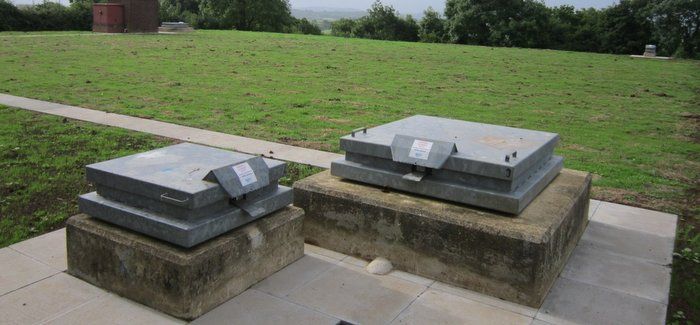 The completed work at Coker Hill
The Coker Hill project involved carrying out sealing works to the roof by installing a waterproof membrane, plus internal repairs to the roof, floor and walls due to low steel cover.
Project manager Dave Fear explained: "The entire works was going to be scheduled in for January 2018 onwards, which would have needed an outage of 16 weeks to complete and caused extreme pressure on the network system.
"At short notice we were asked if there was an alternative method of reducing the outage to complete this scheme, as there was a planned outage at Sutton Bingham of four weeks.
"I made a proposal to carry out the works in two phases, the first of which was initially for eight weeks. We then came up with a solution to reduce the programme to four weeks.
"This included weekend working and the introduction of mechanical excavators and conveyors to speed up the repair process and reduce the manual handling on site."
Fear and his team got the go-ahead to use a 0.8 tonne excavator with biofuel to remove more than 900 tonnes of subsoil. The plan was to remove 350 square metres of turf and clear all the subsoil to expose the concrete slabs, ready to install the waterproof membrane and drainage.
A programme was put together and the resources were made available – eight people worked 10-hour days, seven days a week.
Within three weeks they had the roof slab totally re-sealed, ready for the reservoir clean team to re-sample and return to service. As the reservoir clean was progressing they started to reinstate the subsoil and turf over.
"The project was a great success for all concerned and the reservoir was returned to service by the planned date," said Fear.
"By using the machines on the roof we estimate that 2,500 man-hours of manual handling were not required, improving morale and productivity on site."