Infrastructure minister to open Water Northern Ireland Conference
Chris Hazzard MLA, the recently appointed minister for infrastructure, will open WWT's 8th annual Water Northern Ireland Conference on 23 February 2017 in Belfast.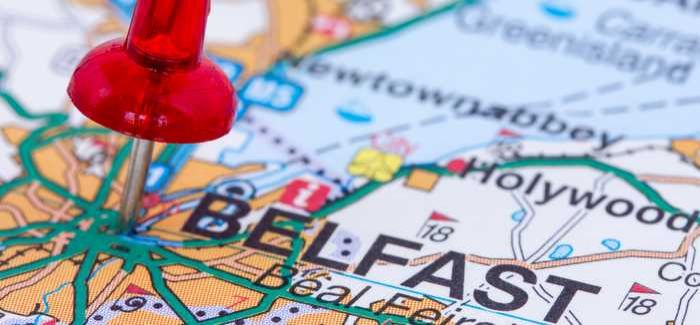 Minister Hazzard will outline the department's priorities for sustainable infrastructure and service provision with a presentation entitled "Safeguarding the environment, protecting public health and building the local economy".
The Water Northern Ireland Conference takes place at a pivotal moment for the sector. With the full impact of Brexit still unknown, combined with uncertainty around funding and lack of a medium-term financial plan, many questions remain. What does environmental policy look like in a post-Brexit environment? How can joined-up thinking be optimised to enable the sector to deliver the infrastructure and customer services required? What can be achieved by the mid-term review of the six-year price review process?
Key stakeholders including environmental and economic regulators, NGOs, contractors, solution providers and consumer bodies will address the economic, environmental and customer service challenges affecting the long-term delivery of water services in Northern Ireland at this key event.
The theme for 2017 is "Investing in Health, the Economy & the Environment" and the scheduled programme will address the sustainable provision of water services; infrastructure investment; flood resilience measures; capital programme management; drinking water quality; wastewater management and environmental protection in Northern Ireland.   
The day will be moderated by regulatory economist and policy advisor, John Smith, and speakers include: Sara Venning, chief executive officer, Northern Ireland Water; Brian McHugh, finance and network asset director, Utility Regulator; Anthony Cox, deputy director, environment directorate, OECD; Paddy Brow, Living with Water programme manager, Department for Infrastructure; Gerry Millar, director of property and projects, Belfast City Council; Catriona Davis, chief inspector of drinking water, Drinking Water Inspectorate; David Porter, chief executive, DfI Rivers Agency; Alan Strong MBE, independent chair of the Regional Review of Winter Flooding and visiting professor at Ulster University; and more.
The conference takes place on 23 February in Belfast. A pre-conference networking dinner will take place on 22 February.   
For more information and to book a place at the event, visit: http://events.wwtonline.co.uk/ni/