Infrastructure investor acquires Portsmouth Water
Portsmouth Water has been acquired by infrastructure investment manager Ancala Partners for an undisclosed sum.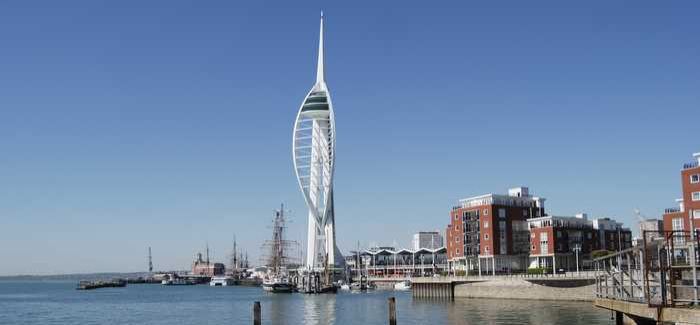 Ancala announced yesterday that it has agreed to acquire South Downs Capital, the parent company of the water-only firm, with the acquisition expected to complete next month.
The investment will also allow Portsmouth Water to pursue growth opportunities, Ancala said. It suggested this could include investments to "utilise the company's privileged water resource position for the benefit of both Portsmouth Water customers and neighbouring areas through the provision of bulk supplies".
David Owens, industry partner at Ancala Partners and a former chief executive at Thames Water, will join the board of Portsmouth Water as a non-executive director following completion of the transaction.
He said: "Portsmouth Water has a committed and highly skilled workforce and management team. We look forward to working with them to build on Portsmouth Water's leading position in the sector and further improve their proposition to customers. We fully support Portsmouth Water in its plans for future development of the business and we share the company's values and commitment to outstanding customer service."
Neville Smith, managing director at Portsmouth Water, added: "We are very excited by the next phase of our growth with Ancala, who share our passion for excellence and a belief in our values which have been fundamental to the company's success.
"Ancala's appreciation of our business provides a strong foundation for our continued success and we look forward to working closely with its experienced team to further improve our services to customers whilst continuing to deliver excellent value for money."
Portsmouth Water's chairman, Mike Kirk described the deal as a "positive development", which "preserves the company's independence".
Ancala said it launched its mid-market infrastructure platform in 2015 and has more than €950 million in funds under management.
Lee Mellor a partener at the firm, said: "Portsmouth Water is an excellent fit with our core investment strategy, which targets mid-market infrastructure businesses that deliver long-term, inflation-linked cashflows. At a time when regulators are placing great focus on performance and efficiency, we are delighted to be acquiring one of the leading companies in the UK water sector."
Portsmouth Water serves a domestic population of more than 700,000 and wholesale water supplies to a range of industrial and commercial customers.
The water company is currently majority owned by its Employee Benefits Trust. The remainder of the shares are owned by several people, including current and former directors and their beneficiaries.
Ancala attempted to buy Dee Valley Water last year, but missed out on the deal after a bidding war with Severn Trent, which eventually paid £84 million to secure the deal.