Infrastructure commission calls for national water supply network
England ought to have a joined-up 'national water network' to protect against drought, while new reservoirs and desalination plants will be needed as well as greater water efficiency efforts, according to a new report.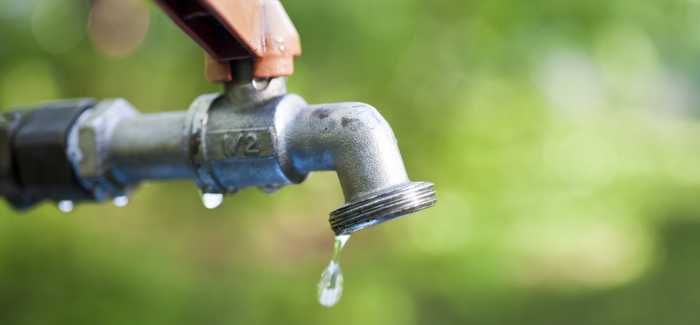 The report, Preparing for a drier future: England's water infrastructure needs, was published today by the National Infrastructure Commission, the body set up to make recommendations to Government about the country's long term infrastructure needs.
It warned that England's homes and businesses could face having their water supplies cut off in times of severe drought if the water industry does not improve infrastructure and water efficiency.
Commission chairman Sir John Armitt called for a twin-track approach of improving infrastructure and reducing leakage as well as encouraging households and businesses to reduce their demand; such a joint approach needs to become a reality to ensure the network is fit to meet future pressures from climate change and an increasing population, argued the report.
To ensure England has a water supply network that can withstand ever-greater pressures, the report makes clear the need for a new national water network to transfer water from areas of surplus to those that need it. In addition, there is also the need to develop further infrastructure such as new reservoirs or desalination plants. While leakage can never be fully eliminated, the report calls on ministers to set the industry a clear target to halve the amount of water lost through leaks by 2050.
And to help make the UK's network better able to meet future pressures, water companies should have the option to apply for compulsory metering, so homes and businesses in their area can better monitor how much they consume.
Chairman of the National Infrastructure Commission Sir John Armitt said: "We take for granted that we will always have a reliable water supply, but despite our reputation for rain, the country risks water shortages. Climate change, an increasing population – particularly in the drier south and east of England – and the need to protect the environment bring further challenges.
"We want the Government to deliver a 'twin-track approach; to ensure plans are in place to create additional infrastructure, including a national water network and a significant reduction in demand. "At present, 20% of all mains water is lost to leaks, so we recommend that Defra should set an objective for the water industry to halve leakage by 2050. We also recommend allowing companies, beyond water stressed regions to be able to apply for compulsory metering alongside other water efficiency measures.
"If we are to avoid our taps running dry, in times of extreme drought, we need the Government to act on our recommendations without delay."
Responding to the NIC report, Water UK Chief Executive Michael Roberts said: "The report backs up the water sector's ground-breaking research in 2016 about the growing risks to water supplies due to climate change and population growth. Water companies have invested heavily over the past three decades to improve services and continue to invest £8 billion each year, and we need to sustain that and encourage much more efficient use of water. Everyone needs to play their part, and companies - working closely with government, regulators and customers - are currently developing their next five-year business plans to address the pressures we all face." 
Potential water shortages in London are a particular concern highlighted by the report. In the worst case scenario it highlights, restrictions on water use in the capital alone could cost the economy more than £300M per day.
Steve Robertson, chief executive of the UK's largest water company Thames Water, said: "We welcome this flagship report and will take full account of its recommendations as we revise our draft Water Resources Management Plan, after the consultation period closes this weekend.  
"We agree that more needs to be done to protect customers from the real long-term risk of severe drought.
"Our long-term proposal for a major new reservoir would allow the transfer of surplus winter rainfall from the wetter west of our region to the drier east, and so benefit customers of several companies in London and the South East. 
"Our highest and immediate priority is to make the most effective use of the water we already have. This includes being even more ambitious in our plans to cut leakage – in line with the Commission's call for a 50% reduction by 2050 – and fitting more smart meters to help customers use less water and provide the information we need to pinpoint leaks."