Industry open to Ofwat's decisions on design of £200m innovation fund
Ofwat has given a bit more clarity on its plans for a £200m innovation fund in an update broadly welcomed by the industry.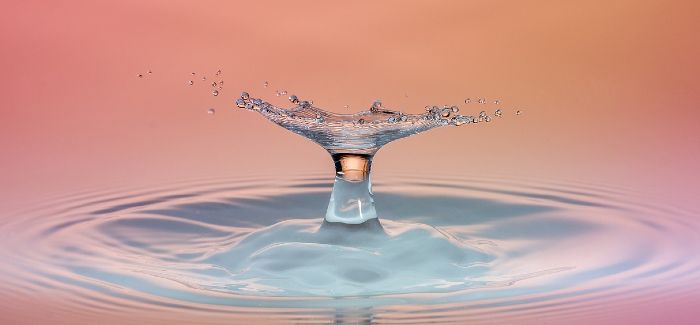 The timeline was put in place for two initial competitions, although exact details of how funds will be allocated are not yet known. The regulator is tendering for a partner organisation to run the competitions, with the winner to be named in October.
The other big aspect of the fund that's still hazy is the shape of a new Centre of Excellence, including how it's formed, who's involved and exactly what it'll do. 
The regulator did put more detail on two competitions. The innovation in water challenge for smaller projects of £50,000 to £250,000 is scheduled to kick off in January 2021, with winners and award funding revealed in March.
The main competition, with a total fund of £40m, opens in April and winners and awards will be named by June. Proposals for the Centre of Excellence will be invited through a strand in the main competition.
While there's still a lack of clarity - and some challenging dynamics - about how the fund will work, which organisations will be involved, and in what ways, the sector appears broadly to concur with this latest set of decisions by the regulator. More, the fund is already seen as invigorating the industry's game on innovation.
Ofwat's update says those responding to its consultation "strongly supported the emphasis on roll-out," and "a number of respondents highlighted that projects in earlier stages of development can lead to the most disruptive and innovative outcomes."
British Water, representative of suppliers, welcomed the openness to projects of all sizes saying it captures talent. "We're particularly pleased to see opportunities for suppliers and innovators of all sizes," says chief executive Lila Thompson. "The skills and expertise required to drive essential transformation of the water sector are embedded at all levels of the supply community. By encouraging suppliers from across the spectrum, Ofwat recognises the need capture this expertise," she says.
New dynamics
The fund is accessible by water and wastewater companies only, with suppliers and retailers able to join in with collaborative bids. It introduces a new dynamic to the sector by challenging water companies to work together on projects potentially re-writing the usual competitive stance between them.
"Each water company has its own priorities and we think the fund should have a light structure allowing companies to bring forward ideas in line with their needs," says Nigel Watson, chief information officer at Northumbrian Water.
"That said, it's clear that climate change is increasing pressure in some common areas like flooding, leakage and consumption. We expect to put forward quite a few ideas in these areas," he says.
"We keenly await the design of the fund allocation. If we get this right as a sector it will encourage collaboration between companies and we strongly favour that," Watson adds.
Ofwat promises more insight on five aspects of the competition after a partner organisation is announced. This will look at how to bid, detailed assessment criteria, the bid assessment process and panel of experts, project monitoring, and handling settlements in the case of winning bids.
The latest update does lay out that winning teams will be asked for a 10% financial contribution to the project, which can be split any ways between partners. It also sets out how intellectual property and royalties resulting from funded projects will be shared for free between all the water companies in England and Wales. 
Ofwat references the Network Innovation Competition run by energy regulator Ofgem as an example of where these mechanisms for promoting sector-wide innovation have worked in the past.
The regulator's latest update also says the competitions will align to its five strategic themes covering climate change, water environments, resilience, public value and open data. And they'll take account of the Joint Sector Innovation Strategy, which has been written by the 17 water and wastewater companies.
Innovation strategy
Trevor Bishop, Water Resources South East supports the joint strategy as "logical and science-based." And he welcomes "an injection of ideas and challenges from beyond the sector's own boundaries," as a way to build an effective innovation culture in the water industry.
"The strategy is very safe, and is exactly what the sector would write about itself. We may need to invite and embrace views and inputs from beyond our own boundaries to make the step-changes needed," he adds.
Chris Jones, research and development manager at Northumbrian Water, is among those writing the strategy.
"It's a great starting point and a great example of what can be achieved by working collaboratively. We are in the middle of consultation workshops and will draw together all the feedback to shape the final document, which will be a living text regularly reviewed and updated to reflect the evolving nature of innovation," he says.
"I don't think how the fund is allocated will impact culture strongly. It's more about how we work together to make best use of that funding," Jones adds.
Steve Kaye, chief executive at UKWIR, the water industry research experts, is co-ordinating water companies on producing the joint sector strategy.
He says: "The fund is really exciting. We probably do need to look at Ofgem and how that works.
"Until now, the water companies have delivered innovation themselves. To raise that up to a national level, spending a lot of money on trials, rolling out technologies — it's a whole new ball game."