Independent firm will deliver Thames 'super sewer', Defra rules
Thames Water will have to seek competitive bids for a new independent company that will finance and deliver the Thames Tideway Tunnel (TTT), Defra has confirmed. The development follows a consultation by Defra into the reasons for specifying the £4.2B as a Specified Infrastructure Project (SIP) under the Water Industry (Specified Infrastructure Projects) (English Undertakers) Regulations 2013.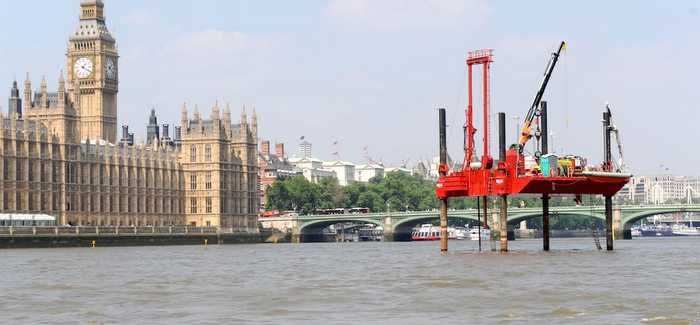 Thames Water can carry out certain preparatory work on the project
It is expected that the infrastructure provider will be appointed by mid-2015, once regulator Ofwat has designated and licensed the successful bidder.
While Thames Water will not be able to deliver the sewer, it can undertake certain preparatory work for the scheme.
Defra said the competitive procurement of a separate infrastructure provider will help ensure value for money to Thames Water customers by providing an objective means of testing, whether the financing costs of the project are appropriate and reasonable. If Thames Water was to solely deliver the project then the competitive element for determining and helping drive down the financing costs of the project would be absent.
A separate entity that undertakes the project will also isolate the project risks within that
entity. That will both reduce the risk that the costs of delivering Thames Water's other services to customers will increase due to the risk profile of the project, and ensure that any Government financial support is focussed on the project.