Improved sewage treatment needed to stop drug pollution in rivers
Environmental charity CHEM Trust is calling for improvements to sewage and wastewater treatment to prevent river pollution caused by human and veterinary medicines. In a report, the organisation says treatment options to be considered include activated carbon, advanced oxidation or UV.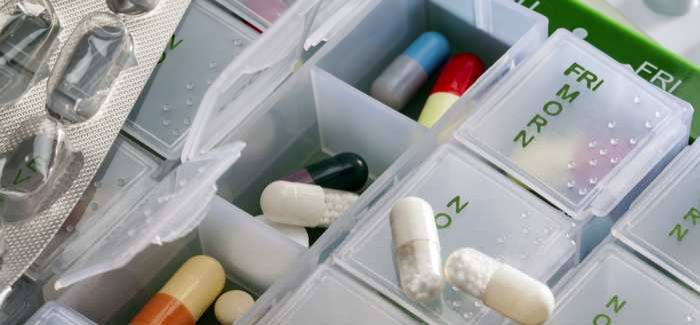 Legal standards for residues of medicines in rivers and drinking waters are lacking, says report
According to the report, Pharmaceuticals in the Environment: A growing threat to our tap water and the environment, medicines are polluting rivers and have harmed wild birds and fish. Dozens of medicines have been found in samples of drinking water in EU countries with larger monitoring programmes. However, legal standards for residues of medicines in rivers and drinking waters are lacking.
Gwynne Lyons, director of policy at CHEM Trust, said:"Most people would probably be surprised that in general they excrete between 30-90% of any medicine they take. With so many medicines now being found in our rivers, action on all fronts is needed to protect wildlife and drinking water.
"The long term implications of many highly active medicines in our environment may come back to haunt us. The current situation is mind-boggling with fish contaminated with the birth control pill, antidepressants (such as Prozac), sedatives, antibiotics, painkillers, anti-cancer drugs and goodness knows what else."
The report concludes that individuals, companies and governments can all help to reduce this problem by ensuring:
Unused medicines are disposed of at pharmacies and NOT by flushing them down the toilet
New medicines are designed so that they don't persist in the environment
Sewage treatment works are improved
The report emphasised that improvements of sewage treatment works would be mandatory in some areas of the three pharmaceuticals on the EU priority watch list were accepted as priority substances under the Water Framework Directive (WFD). It added that continued research and development is also needed to "optimise water treatment technologies" and to ensure they are as energy efficient as possible.
Where highly toxic drugs are required for patients, the report suggest there should be regional specialised hospitals with additional sewage treatment, or excretion collection schemes might be needed.