Hydrok acquired by Eliquo Water Group
Water technology firm Hydrok has been acquired by German company Eliquo Water Group in a deal which will allow the pair to provide a complementary offering to the UK water sector.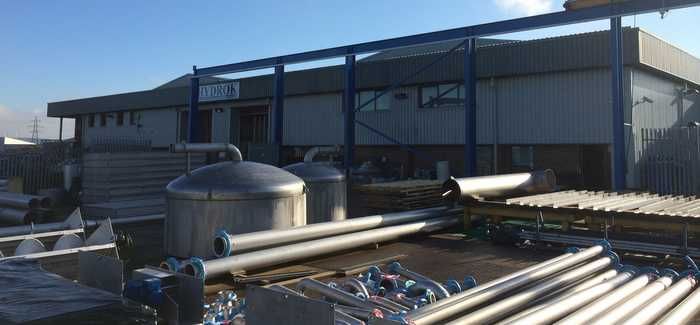 The agreement signed by the two companies will see Hydrok become a 100% subsidiary of Eliquo Water Group, giving Hydrok access to the technology portfolio of Eliquo and allowing Eliquo to establish a presence in the UK municipal water and wastewater technology market. Following completion of the transaction, Hydrok will be renamed Eliquo Hydrok.
Hydrok's technology portfolio includes solutions for water management, wastewater treatment, clean water treatment and surface water management with technologies such as CSO Screens, flow controls, Mecana tertiary filtration, Aerostrip high-efficiency aeration technology, IFAS Fixed Bed Media, MBR Bio Reactors and UV disinfection. Eliquo meanwhile offers proprietary biosolids and nutrient management technologies such as LysoTherm thermal hydrolysis technology, EloPhos phosphorus recovery and EloDry low-temperature drying equipment.
Dr. Reinhard Hübner, CEO of Eliquo Water Group, said: "While we have been active in business development in the UK for quite a while, so far we have lacked a local presence in this important market. With the acquisition of Hydrok, we can provide a superior service to those customers that are interested in our biosolids and nutrient management solutions and our proprietary technologies. Hydrok will of course continue to operate its current business and can now also leverage the wider Eliquo network to bring the best solutions available to its customers. We look forward to growing the business in the UK together with the excellent team at Hydrok who will all continue to work for the company."
Dave Armstrong, Managing Director of Hydrok, added: "We are delighted to now be within the Eliquo group of companies and look forward to the expansion of the portfolio of solutions we are able to offer our UK customers. This new chapter in the history of our business shall bring growth and expansion enabling our business to attract larger and more complex projects with the strong financial support from within the group. Hydrok have always approached business with strong values and ethics which are reflected within Eliquo making this a perfect match for our future."