Hydro completes CSO trial scheme in China
Hydro International has completed its first Combined Sewer Overflow (CSO) installation in China that has been funded through a Chinese government special innovation initiative. The trial scheme will help improve urban inland river water quality.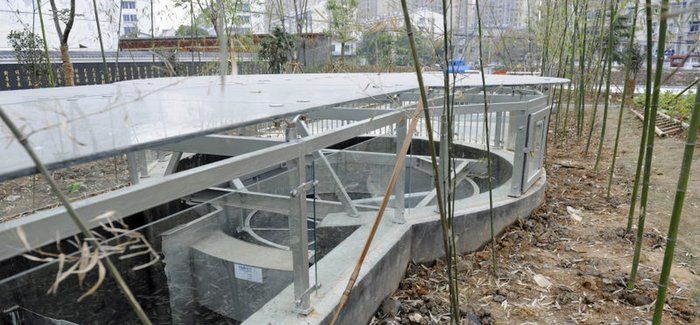 As part of China's National Water Pollution Control and Treatment Science and Technology Project, Hydro International has provided a Storm King advanced hydrodynamic vortex separation system in Chaohu city in the eastern province of Anhui.
Hydro International's China Business Manager, Charlie Zhong, said: "After hearing of the Storm King's sustainable, no-power solution for high-performance pollutant removal, XiaoWangZhuangZhonggou retrofit engineering project research engineers from Shanghai contacted Hydro International. A trial site was identified in Chaohu city to assess the Storm King's suitability with a view to recommending it as a Combined Sewer Overflow solution that could help solve wider water quality challenges in Anhui and potentially throughout China."
The Storm King prevents the highly polluting sediments that are re-suspended in sewer water during peak storm events from being discharged into the XiErChi River, one of the inland rivers in Chaohu City. With a design average flow rate of 200l/s and a peak flow rate of 300l/s, it will prevent floatables, grit and sediment carried in the sewer network from entering the watercourse.  
The installation is designed to take out 95% of 200 micron grit and sediment, with average 50% Total Suspended Solids (TSS) removal, achieving average 30% Biological Oxygen Demand (BOD). The retained effluent is diverted back through the sewer network to a nearby wastewater treatment works for processing.
Zhong said: "A major advantage of the Storm King is that it is activated automatically by the rising flow of water during heavy rainfall periods. It does not need power and has no moving parts, so requires minimal maintenance."
Unusually, the Chaohu Storm King has been constructed in a raised position, so it can be viewed in a public area to encourage community engagement in water quality improvements. 
The National Water Pollution Control and Treatment Science and Technology Project, known as "water special", is one of 16 major science and technology initiatives identified to make breakthrough progress in China over the next 15 years. Water projects cover six major themes incorporating lakes, rivers, urban water environment and drinking water.