Hubbub announces new phase in water-saving campaign with Affinity
Following a dry winter last year and below average rainfall in the South East so far this winter, environmental charity Hubbub and Affinity Water will be taking further action to raise awareness of the importance of water saving among consumers over the coming weeks.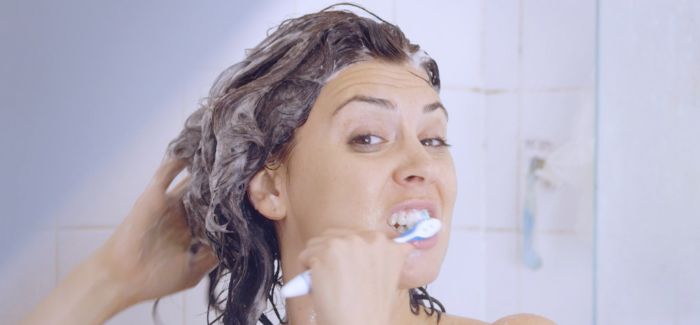 The Environment Agency (EA) recently warned that above-average rainfall is now needed in parts of this region over the winter months to replenish groundwater supplies for 2018. 
The new phase of the campaign will build on work carried out in 2017 when the two organisations launched #Tapchat, a behaviour change campaign that focuses on hidden water use habits to get people thinking and talking about water efficiency. The approach was informed by national polling among 3,000 UK consumers and a study involving 40 households in Watford and Harlow.
The ambition for the next phase of #Tapchat is to:
create a vocal and authentic grassroot network that can undertake water-saving activities in their own home and then influence others to change their behaviour in key communities in the Affinity Water region  
target specific groups of high-water users (e.g. gardeners, mums with young children, and young people/students) 
run PR and social media campaigns to further engage consumers and expand the #Tapchat Facebook group  
encourage other water companies and interested stakeholders to promote the materials through their networks 
link up with brands, organisations and employers in the region to push out content online, and involve employees through employee engagement events.   
Trewin Restorick, founder and CEO of Hubbub, said: "The research we carried out in the first phase concluded that there is a lack of awareness amongst consumers about where water comes from and what activities use the most water. The main cause of excessive water use is a lack of awareness, rather than a lack of willingness to change or do things differently and with support, the majority of people would be open to changing their behaviour to save water.
"Rainfall will need to be significantly above average in January, February and March to reduce the likelihood of water restrictions later this year. We can't control the weather but we can increase our efforts to raise awareness of the need for all households to save water." 
Mike Pocock, Director of Asset Strategy at Affinity Water, said: "With our water resources at low levels, we are continuing to ask our customers to help by saving water, which can make a real difference. 
"This is why we keep our water-saving activities going year-round to remind people that water is a precious resource and our work with Hubbub, making people think about the way they use water, has produced some great results." 
In addition to the partnership with Hubbub, Affinity Water is managing the current situation by taking a range of measures, including:
Regular meetings of its Drought Management Group (DMG) in accordance with its Drought Management Plan (DMP) 
Investing even more in its network, including achieving the highest leakage reduction targets in the water industry 
Working in partnership with other water companies and the Environment Agency  
Resting groundwater sources so that they can be used if the situation worsens further 
Voluntarily reducing abstraction in certain catchments where environmental triggers are reached