HR Wallingford becomes part of EA WEM framework
The Environment Agency (EA) has selected HR Wallingford to be part of its Water and Environment Management (WEM) framework. The framework, which is for four years, with a potential two-year extension, covers a range of services in flood and coastal erosion risk management.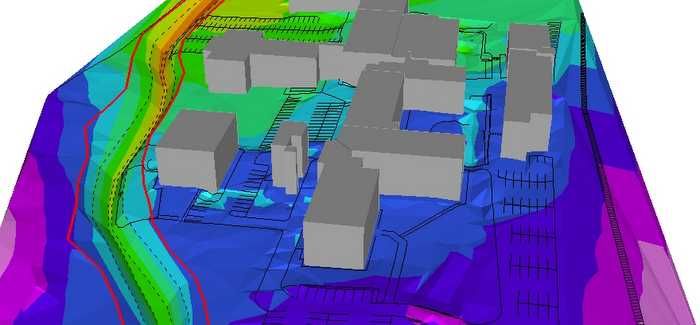 The WEM Lots include modelling, mapping and data
It will be used to deliver projects across England and Wales and support the Environment Agency in achieving efficiency savings. It is organised into four lots comprising:
Lot 1: Modelling, mapping and data
Lot 2: Environmental services
Lot 3: Engineering and related services
Lot 4: Asset delivery
Commenting on the framework Andy Tagg, manager of HR Wallingford's floods team, said: "We are proud to be part of the supply chain for the Environment Agency's WEM Framework, and we are supporting successful teams in all four Lots."
HR Wallingford provides specialist services in a range of topic areas including floods and modelling; dams and reservoirs; GIS and software; and water and climate change.