How the water sector will reach net-zero by 2030
Last week (12 November), the UK water sector laid out how its plan for achieving net- zero emissions by 2030, 20 years ahead of the government's 2050 target.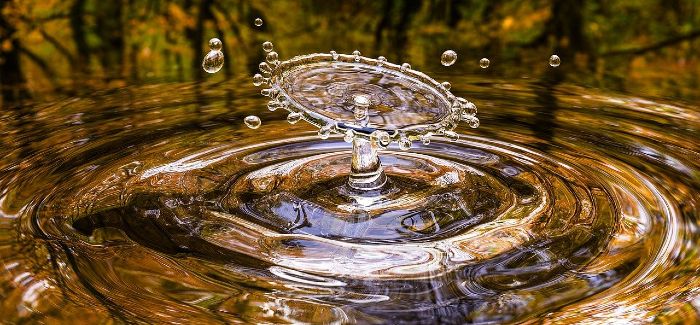 The routemap offers a 10-point plan for decarbonisation including recommendations for government and regulators that will help protect customer bills and keep investment costs down while supporting the development of green skills and nature-based solutions as part of the economic recovery.
By joining forces, the sector expects to reduce its greenhouse gas emissions by 10 million tonnes between now and 2030.
Here, some of the water companies tell WWT how they plan to reach net-zero by 2030.
---
United Utilities
Switching to renewables
Already up to 30% of the electricity used by United Utilities is generated on its own sites through renewable schemes such as solar farms, wind turbines and the production of biomethane from sewage treatment.
The company has been at the forefront of new technologies such as the floating solar arrays installed at Godley and Lancaster. From 2021 the rest of the company's electricity will be bought from only renewable energy suppliers.
Greening fleets
By 2028 all United Utilities' 1,600 vehicles will run on electricity or alternative fuels such as hydrogen or biodiesel.
Planting trees and restoring peat bogs
By 2030 the company has pledged to improve its land holdings by planting more than 1 million new trees and restoring 1,000 hectares of internationally important peat bog. 
The UK's peat bogs are often compared by ecologists to equatorial rainforests in terms of their importance in capturing carbon.
United Utilities began to re-wet and restore peat bogs some 15 years ago in the Trough of Bowland and the techniques are now in use across the company's lands from Haweswater in the Lake District to Dove Stone in the South Pennines. United Utilities will continue to work alongside its partners such as Moors for the Future to keep up the momentum.
Chris Matthews, head of sustainability at United Utilities, says: "Water companies, more than any other industry, are on the frontline of climate change. Every year we see the evidence of changing weather patterns with more frequent periods of drought, hot weather and extremes of heavy rainfall and flooding.
"It is absolutely right that we take the lead when it comes to cutting our own carbon emissions. But we can't do this alone, and today we are calling on politicians, regulators and the supply chain to support our plans so that we can invest in the technologies and nature-based infrastructure we need to improve our environment at a cost that society can afford."
---
Anglian Water
Establishing a carbon management process
In 2016, Anglian became the first company globally to have its carbon management process independently verified to PAS 2080 Carbon Management in Infrastructure. Since then, the firm has continued working with the Green Construction Board's Infrastructure Working Group to further develop this global standard.
Driving down capital carbon
Anglian says it has exceeded its 2020 goals and driven down its capital carbon by 61% and operational carbon by 34%.
Investing in cleaner energy
Between 2010 and 2015 Anglian rolled out 1,000 or so energy-saving projects which collectively saved £20m. And, last year, the firm generated 131.1GWh of electricity from renewable energy.
This year, Anglian completed its biggest every solar array at Grafham Water. The energy generated by the solar panels will be used on site to help power essential operations. In total nearly 43,000 solar modules will generate over 26% of the energy used by the works.
Anglian has a target to generate 44% of the energy it needs using renewable sources by 2025.
Carbon offsetting
Anglian plans to plant a million trees, and will continue to develop nature-lead solutions, like its wetland at Ingoldisthorpe. The company will seek to create up to 34 more.
---
Northumbrian Water
Setting a more stretching target
Northumbrian's own target for net zero is 2027, and the company says it is already some distance along the road to achieving that. Ahead of this, it plans to achieve zero avoidable waste by 2025.
"We anticipate some exciting announcements in the next few months regarding both our own wider roadmap, and also a significant expansion of our use of solar," a spokesman for the company tells WWT. "We will produce a detailed company plan for decarbonisation next year, alongside rigorous and transparent emissions reports."
Investing in renewables
Northumbrian powers all 1,858 of its sites using renewable electricity. This means it can achieve 125,000 tonnes of CO2 savings each year.
The company's advanced anaerobic digestion activities mean it was the first and is the only water company to use 100% of its sewage sludge to create energy, and it has enhanced its activities in energy creation further this year, with the implementation of its second gas to grid plant, which is at Bran Sands on Teesside.
Northumbrian claims to lead the industry with its offshore wind PPA, which was the first of its type in the UK. This 10-year deal means the company sources around 30% of its electricity demand from the Race bank offshore wind farm.
The firm also has around 15MW of solar planned for delivery in the next 18 months, with further plans being evaluated for the rest of the AMP. And it plans to deploy onshore wind at sites where suitable and sensitive to the environment and communities.
Northumbrian chief executive Heidi Mottram says: "There is no greater threat to our environment right now than climate change and reducing carbon emissions is a key battleground if we are to overcome that challenge. We are standing up to take on this challenge head on, as the first sector in the world to have a detailed plan to get to net zero.
"It is also a plan that makes it clear that improving our natural environment also has real and long term benefits in reducing carbon usage – making treatment easier, less reliant on high-carbon use processes and with less by-products. Our Net Zero Routemap is a recognition that the challenges of innovating to tackle climate change and environmental improvement are inextricably linked – as is our determination to make a real impact."
---
Yorkshire Water
Improving land management
As the second largest landowner in the county, Yorkshire Water invests heavily in biodiversity and sustainable land management. Within the three priority themes of the industry routemap, Yorkshire says it is leading on nature-based solutions to the industry's carbon usage.
Nature-based carbon reduction solutions can provide multiple benefits. For example, Yorkshire Water is well on its way to planting a million trees in the region to help offset carbon use and provide natural flood management benefits to local communities. Through well-considered designs, the planting schemes are also providing new recreation opportunities and protecting wildlife.
Reducing emissions
The water company has already made significant headway on its journey to carbon net-zero with an 80% reduction in operational carbon emissions. It has made substantial investment in anaerobic digestion technologies to generate renewable energy from sewage sludge, which helps power its operational sites, as well as committing to buying only certified renewable energy.
Greening its fleet
The company has also started converting its operational fleet to electric and is leading an innovative trial of hydrogen power for its heavy goods vehicles – a first for the industry.
Investing in solar
Yorkshire will soon award a contract for a new eight-year solar framework agreement covering the construction, operation and maintenance of solar photovoltaic arrays. 150 of its sites will generate electricity under a long-term private power purchase agreement, with surplus energy exported to the grid. Once the sites are operational it is estimated the electricity generated could save approximately 6,000 tonnes CO2 equivalent per year.
Gordon Rogers, head of sustainability at Yorkshire Water, says: "Putting nature-based solutions in the ground now means long term benefits to our customers and society, well beyond 2030. Organisations across the board must work together to make this happen at scale and pace. The development of national funding for nature-based solutions is a step in the right direction. The water industry is perfectly placed to drive this movement in partnership with the Environment Agency and the government."
---
Wessex Water
Improving electricity efficiency 
Wessex Water says it will continue to build on its "strong portfolio" of energy efficiency work, for example using real-time data to proactively identify inefficiencies in current assets and installing more efficient equipment where appropriate.
Increasing renewables 
To reach net-zero, Wessex Water will move to 100% renewable electricity supply and integrate renewable energy installations where feasible across its sites. Currently, the equivalent of 30% of electricity consumption is generated from Wessex's own renewable energy sources (including solar panels, hydro turbines and biogas generated from the digestion of sewage and food waste).
The company is conducting a thorough review of its sites to determine the best ways to further decarbonise energy use. Its subsidiary company GENeco has a focus on circular economy solutions and is responsible for the biogas production. 
Using sewer heat 
Wessex Water is working with local councils on a number of schemes to recover and utilise the latent heat from sewers, thus avoiding carbon from fossil-fuel based heat generation.
Offsetting and insetting carbon
When it comes to capturing and storing carbon from the atmosphere, to account for the emissions Wessex Water cannot eliminate, it will continue to investigate nature-based solutions. For example, using its EnTrade platform to work with farmers to deliver beneficial environmental outcomes through carefully monitored natural interventions.
Wessex Water's sustainability adviser Olivia Green says: "We are delighted to see the water industry come together to create and publish the first sector-wide roadmap towards net-zero carbon by 2030.
"The coming decade brings a huge challenge, but the industry is ready to work, collaborate and innovate to achieve the necessary goals. Along with the other water companies, we will reach net-zero carbon emissions by 2030. Our detailed individual plan towards this target will be published by July 2021."
---
Severn Trent
Making sustainability commitments
In March, pre-lockdown, Severn Trent outlined a range of plans to help sustainability, customers and communities across the Midlands.
The commitments include:
Boosting biodiversity in 5,000 hectares of land – roughly equivalent to half of Coventry, two-thirds of Nottingham or all of Gloucester – by 2027. Projects include:

Planting 1.3 million trees to both improve the environment and to help reduce flooding
Working with the RSPB in Sherwood Forest to improve and preserve some of the ancient woodlands
Working on over 600 hectares in the Bamford catchment in the Peak District to increase biodiversity through moss planting and gully blocking
Working with Warwickshire and Nottinghamshire Wildlife Trusts on enhancing and creating habitats on over 400 hectares

Working with two-thirds of farmers in its region to adopt nature-based solutions to reduce pollutants which will help water quality
Supporting 195,000 customers each year who struggle to pay their bills by 2025
Creating the Severn Trent Community Fund, which will donate more than £10m over the next five years to projects in local communities
The company also made a "Triple Carbon Pledge" of net zero emissions, 100% energy from renewable sources, and 100% electric fleet by 2030.
Over the past five years, Severn Trent has:
Self-generated more than 50% of its own energy needs from renewable sources
Reduced net carbon emissions by 40%
Invested £350m in improving a third of the rivers in our region
The firm also has Severn Trent Green Power – a food waste business which converts unwanted food into renewable energy.
---
SES Water
Switching to electric vehicles
10% of SES's fleet of vehicles is already electric-powered and it aims to extend this further in the coming years. Its electric vehicles are currently saving 45 tonnes of CO2e per year.
Half of the firm's treatment works already have electric charging points for vehicles and work is underway to reach 100% of treatment works in the next few months.
Investing in renewables
Last year SES says it generated 39% fewer greenhouse house gas emissions than the previous year.
Each day it uses enough electricity to power 13,000 homes, but 100% of its electricity comes from renewable sources.
The company has solar panels at more than half of its sites, and these last year generated 270,898kWh of electricity.
The firm has a target this year to limit its emissions to no more than 55kg of CO2e per million litres of water it supplies.
---
Portsmouth Water
Increasing use of renewables
All the power Portsmouth Water uses is from 100% renewable electricity, and the company says it is expanding its existing self-generation capability by increasing the number and size of its solar sites.
Improving energy efficiency
The firm is implementing a leading energy efficiency scheme which uses AI to control all of its pumping and treatment to reduce energy demand. It will also be further reducing its per capita consumption and leakage.
Rolling out electric vehicles
The firm says it will develop its use of electric vehicles across the business.
Carbon offsetting
Portsmouth will increase tree planting and habitat enhancement at Havant Thicket and other sites.
---
Affinity Water
Affinity Water says it demonstrates "strong leadership" for carbon emission reduction from the board level and throughout the organisation.
It has already made significant progress to reduce its carbon emissions, and is: using 100% green electricity from the grid; has a strong energy efficiency programme in place; and has made a commitment to make carbon a key part of all investment decisions going forward.
The company's future plans include moving to a greener fleet over the coming decade, developing significant renewable energy, and being part of the water industry's commitment to plant 11 million trees.
In addition to this, Affinity says it is working closely with its supply chain partners to reduce carbon emissions from its daily activities and planned investments, both from the materials and energy it uses.
The company has begun working on our own individual carbon reduction strategy, which it will publish in 2021.