Hosepipe ban imposed in Ireland
Irish Water has put in place a National Water Conservation Order - commonly known as a hosepipe ban - which it says will operate until the end of July.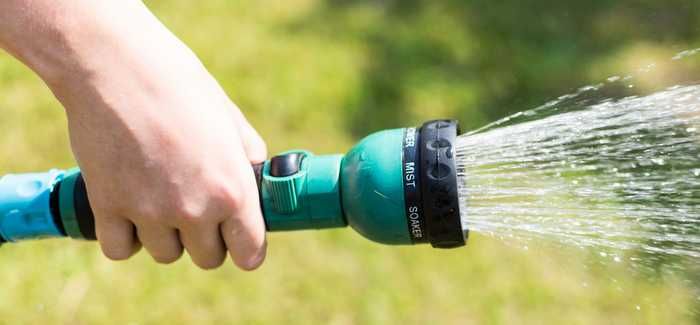 The ban covers all domestic public water supplies and commercial premises for non-commercial activities, and is the same as the one already applied to the Greater Dublin Area last week. Under the order it will be prohibited to use a hosepipe to water a garden, to clean a vehicle or boat, to fill a swimming pool, pond or ornamental fountain.
Irish Water will keep the situation under review and may have to extend the period of time the order is in place.
The order has been issued due to the continued drought conditions and to help protect water supplies now and over the coming months. There has been little rain over the last 30 days in Ireland and predictions show no significant rainfall is likely for at least a further week, meaning deepening drought conditions.
The average soil moisture deficit in Ireland is currently 60mm, which means even if it did rain, no water would reach water sources as it would be absorbed by the ground. The continuation of the drought conditions nationally is putting pressure on water sources as rivers, lakes and groundwater levels drop, the water company said.
"On average demand across all water resources nationally has increased by 15%, and given the environmental pressures on the aquifers and waterbodies, this cannot be sustained for any period of time," said Irish Water in a statement. "Due to soil moisture conditions, smaller groundwater sites in particular may take many months to recover. "
Irish Water's Corporate Affairs Manager Kate Gannon added: "Imposing a national Water Conservation Order (hosepipe ban) reflects the serious need for water conservation now and over the coming months. It is essential that our water supply resources are conserved to help avoid further restrictions and outages over the coming weeks and months."
Northern Ireland Water has imposed a similar ban in Northern Ireland.