Holland and Barrett awards three-year water supply deal
Anglian Water Business has won a three-year contract to supply water retail services to health and wellbeing chain Holland and Barrett.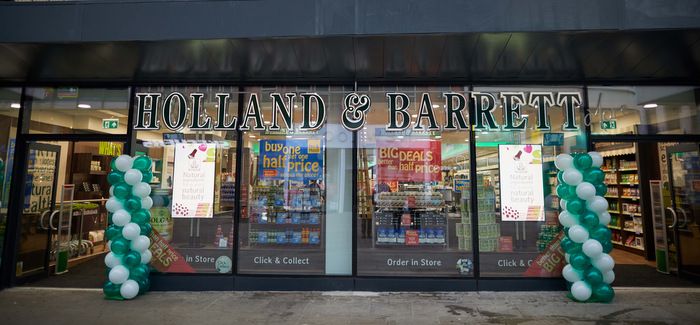 The new contract will include 455 Holland and Barrett sites initially. This will increase to 650 locations over the contract term.
The water retailer already supplies retail services to Holland and Barrett sites in Scotland and the Anglian region. The company chose to consolidate all its water and wastewater contracts in England and Scotland with a single supplier across its store, warehouse and office locations.
The new deal is expected to provide immediate cost savings for Holland and Barrett.
"The existing sites we look after for Holland and Barrett already benefit from 'active water management' – our proactive monitoring service that identifies opportunities for improvement and helps our customers reduce their bills by driving down water consumption and avoiding waste," said Anglian Water Business national account manager, Simon Belton.
"By consolidating its sites under a single contract, Holland and Barrett can roll this approach out across its estates. We will monitor and analyse the consumption across all branches in England and Scotland, making recommendations for reducing usage in order to deliver substantial and sustainable savings for the customer."
Holland and Barrett's Steve Lowe said: "We have seen the benefits of Anglian Water Business' proactive approach across our sites in Scotland and the Anglian region. It was clear that Anglian Water Business could offer us proven high service standards while providing both immediate and long-term savings and we look forward to a smooth transition."
Last month, Anglian Water Business was appointed to provide water retail services to the UK's largest private gym operator – Pure Gym. The three-year contract involves all of the company's 180 sites across England and Scotland, and will also include any new sites added to the portfolio during that period.
Anglian Water Business supplies more than 160,000 businesses and public sector bodies across the UK. In March, the company announced a joint venture agreement with NWG Business, to create a new water retailer – Wave. The joint venture was approved by the Competition and Markets Authority earlier this month.
A version of this article first appeared on Utility Week.