Hitachi and Veolia to help build largest desalination plant in Iraq
A consortium comprising Hitachi, Veolia Environnement subsidiary OTV, and Egyptian engineering company ArabCo has won a contract to build pre-treatment facilities for a large-scale water desalination plant in Basra, Iraq. The order is worth about €170M, of which €70M is for Hitachi and Veolia.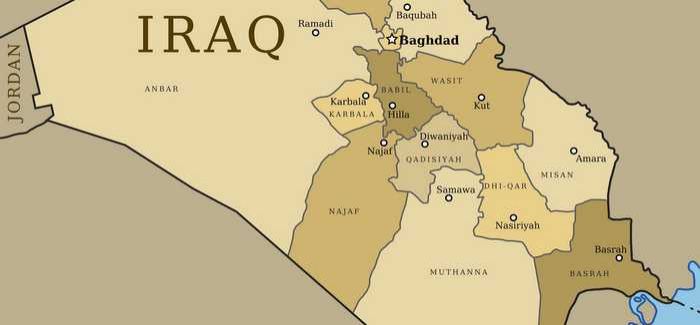 Hitachi and Veolia will be responsible for the design, delivery, and test operation of mechanical and electrical facilities at the desalination plant in Basra
Placed by the Iraqi Ministry of Municipalities and Public Works, the contract covers the engineering, procurement and construction of pre-treatment facilities and surrounding facilities (river water intake facilities, and water transport facilities) at a water desalination plant in Basra.
Construction was scheduled to begin this month, with completion scheduled for April 2017. The new pretreatment facilities represent an additional project following up on the order in January. The construction will be undertaken with loan assistance from the Japanese government. 
The desalination plant will be the largest facility of its kind in Iraq, capable of supplying 199,000m3 of drinking water a day. It will use reverse osmosis (RO) to reduce the salt content in water drawn from a river near the river's mouth, where the salt concentration is high. The new pre-treatment facilities covered by the additional order received by the three companies are coagulation-sedimentation facilities, which will undertake pre-treatment of water to be processed at the desalination plant.
Hitachi and Veolia will be responsible for the design, delivery, and test operation of mechanical and electrical facilities, and ArabCo will be responsible for civil engineering, construction, and on-site installation work.
Jean-Michel Herrewyn, senior executive vice president, Global Enterprises, at Veolia, said: "This plant, which combines pre-treatment, high-level membrane filtration and desalination, will significantly improve the quality of drinking water provided to the city of Basrah and will eliminate spikes in salinity caused by tides and winds. Veolia is committed to developing access to resources and delivering reliable solutions to help cities deal with water scarcity while pursuing their economic development."
Hitachi and Veolia Water Solutions & Technologies, a subsidiary of Veolia, have completed a partnership regarding collaborations in water infrastructure projects overseas. Both companies will use this framework to promote participation in water infrastructure projects, which are expected to be the target of increasing demand in the future, particularly in emerging countries.