Hinton gets top job at South East Water
South East Water has announced that David Hinton will take over as chief executive at the company next year.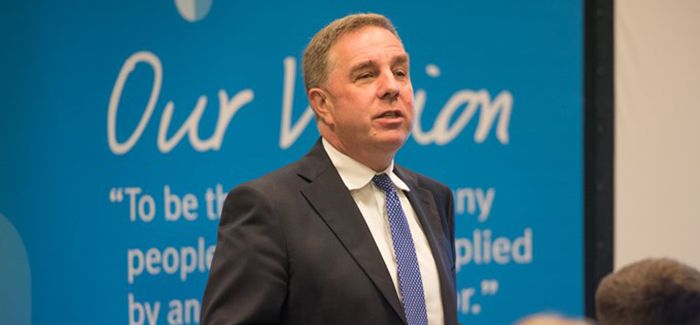 He will replace current managing director Paul Butler (pictured), who will retire from the company at the end of July 2020.
Hinton, who is currently asset and regulation director, will take over from 1 August 2020.
Butler said: "Not an easy decision to retire, but it is an appropriate time. The new five-year regulatory period will have just commenced and there will be much to achieve. I am very proud of the way South East Water has delivered improved performance year on year, since our successful merger with Mid Kent Water back in 2007.  I am also certain that the business will do an even better job for its customers and the environment in the future given all the skilled and committed employees who work at South East Water."
Nick Salmon, chair of South East Water, commented: "We are pleased to have David Hinton's expertise and capability to succeed Paul. David has been with the business for 20 years. Having started on the bench in our microbiology laboratory, he has held many strategic roles across the business, currently being the lead executive for the price review process."
Speaking about his appointment, Hinton said: "I am honoured and delighted to be taking on the role.  We have a great team of people at South East Water and I look forward to leading them to achieve our priorities for the future."