Highland technology takes wizardry to Oz
Software technology developed by a company headquartered in the Scottish Highlands has been used by an Australian utility to predict water demand, treatment plant production and movement in different geographical zones. South Australia Water (SAW) used C3 Group's Amulet Predictive Analytics across Adelaide's metropolitan water distribution network.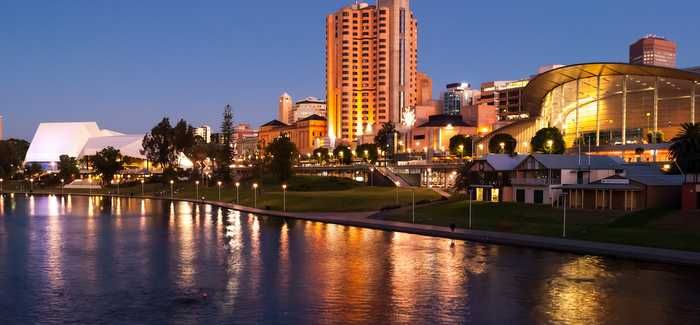 SA Water has interconnected Adelaide's water supply to give greater flexibility
SAW senior project manager Steve McMichael said: "SA Water had recently completed a large project to interconnect Adelaide's water supply system in order to provide greater flexibility and security of supply during drought or in the case of system failure. After a thorough search, C3's Amulet was chosen to provide data collection, analysis and reporting tools."
He added: "These tools have enabled us to develop operational data analytics, dashboards and reports which help us effectively plan, monitor and control our integrated water supply system."
C3 Global says the 12th generation of its web-based Amulet platform "allows businesses to see into the future".
Chief executive David Smith said: "Amulet Predictive Analytics complements other software to extract data from operational processes, quickly analyse it and feed it back into the process to improve outcomes. By doing this it gives people insight to solve real-world problems.
 "Amulet Predictive Analytics is the latest development for our Amulet platform, which is already used by companies all over the world including Danfoss, Chevron, National Grid, Infosys, Emerson and ConocoPhillips."
Smith said that not many of the providers focus on industrial sectors: "Amulet Predictive Analytics is unique in that it combines operational and corporate data to give more business insight – it fits perfectly with any industry that is asset-rich or geographically dispersed. Predictive, advanced analytic platforms, such as Amulet Predictive Analytics, are set to change business management for the next generation."
Recent reports from the US IT research and advisory firm Gartner has predicted that by 2016, 70% of the world's most profitable companies will manage their business using real-time predictive analytics. C3Global employs over 38 software and domain experts and has bases in Scotland, England and Australia.