High Court orders landlord to fix polluting pipes in landmark case
A landmark High Court ruling has boosted Thames Water's efforts to tackle the major issue of misconnections, a hidden problem polluting rivers and streams across London and further afield.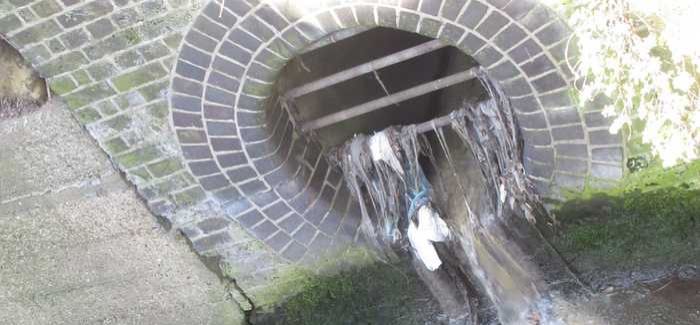 The breakthrough follows an Enfield property owner being ordered to fix incorrectly plumbed pipes, which were sending waste into a nearby watercourse, by Highbury Magistrates' and then the High Court after an unsuccessful appeal.
Turhan Mustafa, of Cockfosters Road, Barnet, has now fixed the damaging problem which had been under investigation since 2012 after pollution from his toilets, baths, washing machines and other appliances was seen flowing into Pymmes Brook.
Thames Water had tried to work with Mr Mustafa to get him to fix the plumbing at three properties. The case was then handed over to Enfield Borough Council which took legal action against him.
Richard Pumfrett, Thames Water's environment protection technical lead, said: "After almost seven years of hard work, we're delighted to have this issue finally resolved and my thanks go to Enfield Council for its persistence to enforce the matter through the appropriate legal channels.
"The waste entering into the brook could have had a real long-term environmental impact, so we were determined to get this issue resolved and reconnected correctly. Misconnections can be a big problem for local rivers and streams, so we would urge anyone having a new appliance installed, such as a washing machine, or undertaking major drainage alterations at their property to make sure they check it has been plumbed in correctly."
Across Thames Water's region, plumbing mistakes result in up to one in 10 households misconnecting their waste appliances to the surface water system. As a result, the equivalent of 1.8 Olympic-size swimming pools of wastewater wrongly enters rivers and streams every day.
Overall responsibility for misconnections lies with the property owner, a position supported by this case. It is important whenever someone is having a new washing machine, or any other domestic appliance installed that it is connected properly to the correct wastewater system.
Thames Water recently submitted its £10.9 billion business plan for 2020-25, which includes a commitment to reduce pollution by 30 per cent.