Hibernia awarded Thames Water odour control framework
Odour control specialists Hibernia have signed a major new services supply contract with Thames Water that includes supply to two of the largest wastewater treatment sites in Europe.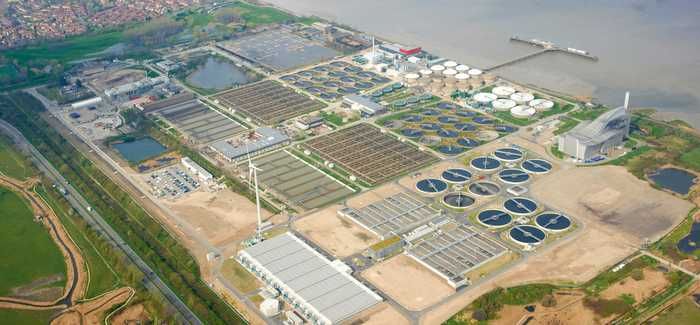 Crossness Sewage Treatment Works is among the sites covered by the contract
The services framework awarded covers 15 Thames Water sites in north east London, with locations ranging from near Stansted Airport right down to North & South of the River Thames, the largest sites being Beckton and Crossness Sewage Treatment Works. The contract, which is expected to be worth at least £250,000, covers a minimum of 3 years and with options to extend it up to an 8-year period.
Based in Balbriggan in County Dublin, Ireland, Hibernia supplies and installs environmental equipment such as air scrubbing systems, manhole and vent odour filters and cage filter strainers; it also offers related training in odour control.
Richard Berney, Managing Director of Hibernia, said: "We are thrilled about this award. Hibernia has provided odour control plant & services to all the UK (and Irish) Waste Water Authorities over the past 20+ years, but Thames Water has always been our best customer. Already we are seeing the range of services we provide at many of the awarded sites grow into additional training and refurbishment projects."
He added: "This gives Hibernia a great opportunity to further develop as a company, to grow its relationship with a key customer, and to expand the range of services it provides to the wastewater sector at large."