Havering, Barking and Dagenham named fatberg hotspots
'Fatbergs' are wreaking havoc in Havering, Barking and Dagenham sewers, with the three areas being the worst for sewer blockages, Thames Water has revealed.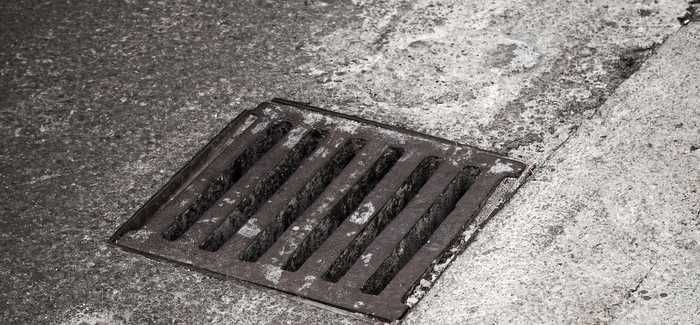 A total of 12,386 blockages have been cleared in Havering and 8,998 in Barking and Dagenham in the last five years, treble the amount found in the whole of Oxfordshire.
Formed when leftover cooking fat and wet wipes congeal into a solid mass in sewers, fatbergs – which cost the company £1M a month to clear – block pipes and can cause sewage to back up into people's homes and gardens.
In a bid to alleviate the problem, Thames Water has launched a widespread campaign urging its customers to 'Bin it – don't block it' when it comes to anything other than toilet paper and human waste. As part of the campaign, 'fat traps' will be freely available to encourage customers to throw used cooking fat in the bin rather than pouring it down the sink, and billboard and bus stop posters will be appearing across the boroughs.
Thames Water's head of customer field services, Jerry White, said: "Havering and Barking and Dagenham are boroughs where we see some of the highest levels of 'sewer abuse' with people putting the wrong things down the sewer. Often people just don't realise the consequences of putting things other than human waste and toilet paper down their toilets and drains – the term 'flushable' doesn't mean biodegradable and therefore will cause a blockage.
"Having sewage flood your property or business as a result of a blockage is hugely distressing and, in many cases, avoidable. We hope this major information campaign will educate people and encourage them to 'Bin it – don't block it', enabling sewers to do the job they were designed to do. To have so many sewer blockages in one borough is unacceptable."
Thames Water's sewer operations manager for Havering and Barking, Jon Wright,said: "The sewers serve an important purpose – they are not an abyss for household rubbish. Cleaning pots and pans with washing up liquid does not break down fat, oil and grease for good. When it hits the cold sewers, it clings to wet wipes and hardens into gruesome fatbergs which cause blockages in the pipes. Wet wipes aren't the only problem – we often find condoms, tights, tampons, cotton buds and syringes in fatbergs too.
"Every day my team spend hours removing these blockages which increase wear and tear on the pipes. The more fatbergs there are the more damage they cause, which inevitably results in us having to dig up roads to fix broken sewers – all of this causes disruption to our customers, and ultimately makes an impact on customer bills."