Halma joins forces with WaterAid to help tackle the global issue of water accessibility and quality
Halma is partnering with WaterAid, the international water charity, to help tackle the global issue of water accessibility and quality.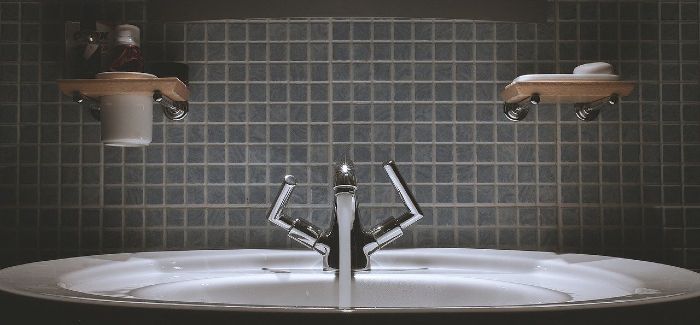 Water is the most critical resource on the planet, yet millions worldwide still don't have access to clean water close to home. Through a two-year campaign the partnership will highlight the global issue of access to safe water by providing 8,000 people in India with clean drinking water.
Access to safe drinking water is a significant global problem, and the pandemic has only served to reinforce its vital importance in protecting our most vulnerable communities. One in ten people worldwide do not have access to clean water close to home. Lack of access to clean water and decent sanitation causes diarrhoeal diseases, which claim the lives of 800 under-fives every single day.
The Halma-WaterAid partnership will focus on two areas in north east India: Bhagalpur and Buxar, where only 15% and 3% of the population respectively have access to piped water supply in the community, and just 1% of people in both districts have piped water in their homes. 97% of those in Buxar have access to water that is drawn through arsenic-affected shallow pumps.
As part of the partnership, Halma – which has several world-leading water companies as part of its global group – will donate a minimum of £200,000 of funds, as well as its own water quality treatment technology, that will ensure: 
5,000 people gain access to a safe water supply through the installation of water quality treatment systems;
10 villages have community management of operations and maintenance and water quality monitoring – with Halma also training community volunteers to maintain and operate the systems; and
3,000 people have the resources to safely harvest water. 
Halma has six world-leading water analysis, treatment and monitoring companies in its group: Palintest, Sensorex, HWM, Hydreka, MiniCam and UV Group.
Palintest, a Halma company which specialises in water analysis, will contribute water quality testing kits, with WaterAid working alongside local NGOs to mobilise people and build local institutional capacity. Palintest supports humanitarian efforts around the world where laboratory infrastructure is limited, or safe water testing and monitoring is challenging. Palintest's range of portable test kits have been designed for field testing, making water testing accessible for all.
Halma will also galvanize its 45+ companies to conserve their own water usage and wastewater emissions to help reduce our climate impact as a global business.
Both Halma and WaterAid share the common purpose to provide a safer and healthier future for everyone. With just ten years to go to achieve UN Sustainable Development Goal 6 and ensure availability and sustainable management of water and sanitation for all, Halma is using its technology and expertise to reach those who are most vulnerable or who have been left furthest behind.
Constance Baroudel, divisional chief executive of the medical & environmental sector for Halma, said: "Our purpose is to grow a safer, cleaner, healthier future for everyone, every day by making innovative technologies that help solve global challenges. Having access to clean, safe drinking water and basic sanitation is central to living a healthier life, and the current global pandemic has only served to demonstrate its importance.
"We look forward to drawing on our technological expertise, as well as the passion of our employees, in supporting WaterAid to provide the communities of Bhagalpur and Buxar with a clean water supply, which is a  basic and essential everyday requirement for children to grow up healthy and families to earn a living."
WaterAid director of communications & fundraising Marcus Missen said: "The Covid-19 pandemic has highlighted the importance of clean water, yet 98 million people in India are facing the crisis without clean water to help protect themselves against the spread of disease.
"Ensuring everyone has a reliable source of clean water is the vital first line of defence against this global pandemic. WaterAid is proud to be partnering with Halma plc - one of the UK's most successful technology groups. We have a strong alignment with the company's clean water and sustainability initiatives. Their timely support will help protect the lives of communities in India and across the globe."