Grit removal standards 'not good enough to protect equipment'
Accepted UK water industry standards for removing grit from sewage are not good enough to protect downstream equipment from damage and high maintenance costs, experts have told WWT.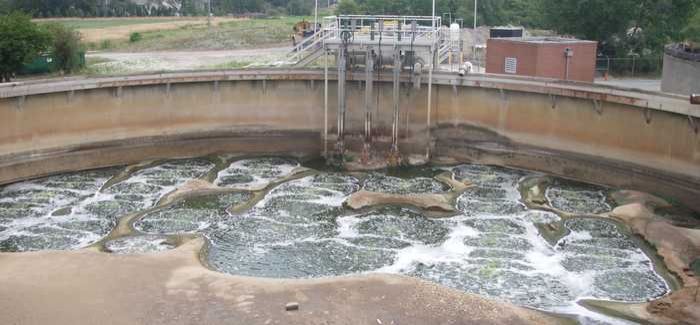 A sedimentation basin that has become clogged with grit
Grit is a perennial problem for wastewater utilities, causing damage, inefficiency and maintenance costs throughout the network and treatment process. The widely-followed WIMES standard for its removal – which says that grit over 200 microns in size should be removed – has not changed in several decades. However, with more sophisticated equipment on today's wastewater treatment plants, in particular anaerobic digesters which become clogged up with grit, it could be time for a tightening of this standard, experts said in WWT's Insight Report, Counting the Cost of Grit, sponsored by Hydro International.
"We've been trying to get grit out to the current standard for perhaps 50 years or more, and my gut feeling is that the existing standard probably isn't good enough if we want to protect modern downstream equipment," says Andy Wall, Chief Technologist at United Utilities, in the report. "When detritors were first designed, 50 or 60 years ago, downstream equipment on a wastewater treatment plant was pretty simple and heavy duty. These days, the equipment and process required to meet modern quality standards can be more susceptible to be damaged by grit. So I think the direction of travel should probably be to take more grit out and get down to a finer level, if we really do want to protect our processes and equipment downstream."
The business case for finer grit removal relies on adding up the cost of the problems that the removed grit would have caused downstream: not a straightforward calculation, particularly as many of these costs are hidden. It is difficult to quantify how much a reduction in grit would extend a pump's life, for example, or lengthen the time that a tank or digester will operate without needing to be cleaned out.
Once removed, there is also an opportunity for profitably recycling the grit, although there are number of regulatory and logistical considerations to be overcome.  
WWT's Insight Report Counting the Cost of Grit is available as a free download here.