GridBeyond wins NI Water tender to manage energy demand
GridBeyond has been awarded a five-year contract with NI Water for demand side unit (DSU) and DS3 system services.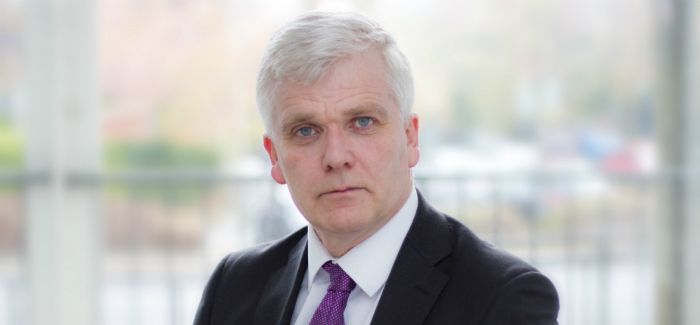 GridBeyond CEO Michael Phelan said the agreement would boost NI Water's green credentials and business resilience
The agreement was reached following a competitive tendering process to provide capacity (aggregated generating unit and DSU) and DS3 system services.
DS3 refers to EirGrid Group's multi-year programme to deliver a secure, sustainable energy system in response to national and EU targets.
With a contract already in place with Irish Water, GridBeyond is the only energy technology and demand side response (DSR) provider to support all main water utilities across the all-island Irish market.
NI Water services almost 1.8 million people in Northern Ireland – producing 570 million litres of clean water per day and safely recycling 340 million litres of wastewater back into the environment. The energy required to deliver its services makes NI Water the single largest electricity consumer in Northern Ireland.

As such, this contract will support SONI (System Operator for Northern Ireland) in integrating more renewable energy into the grid by managing energy demand on the grid, helping Northern Ireland to reach the national energy target of 40 per cent renewable contribution to gross electricity consumption by 2020.

Jane Mellor, head of operational procurement at NI Water, said: "We consider sustainability and climate change mitigation as priorities that inform our decisions on the future direction of the business.
"NI Water is committed to using innovative approaches to energy management and new technologies to deliver water and wastewater services for the lowest financial and environmental cost, whilst simultaneously maximising consumer and community benefits.
"NI Water's participation in the capacity and DS3 system services Market is tangible evidence of our commitment to meeting environmental targets, by facilitating efficiencies and increased renewable generation across the electricity grid to both reduce costs and CO2 emissions.
"By working with GridBeyond, an experienced energy technology company, NI Water is demonstrating a continuing commitment to delivering high quality services, while simultaneously enhancing natural and social capital."

Michael Phelan, chief executive at GridBeyond, added: "We are delighted to announce our cooperation with NI Water. As Ireland rapidly decarbonises to meet CO2 reduction targets, GridBeyond's state-of-art technology supports industrial and commercial businesses, such as NI Water, in strengthening their environmental credentials and increasing efficiency.
"Years of extensive experience in working with critical businesses and service providers allowed us to fully understand NI Water's needs and priorities. Our advanced platform, powered by AI and machine learning, will enable NI Water not only to increase its green credentials and participate in the most financially rewarding DSR schemes but also improve business resilience and secure the continuity of its operation."