Green light for Yorkshire Water's £72M sludge treatment facility
Yorkshire Water's proposed £72M new state-of the-art sludge treatment and anaerobic digestion facility at its Knostrop works in the centre of Leeds has been given the go ahead.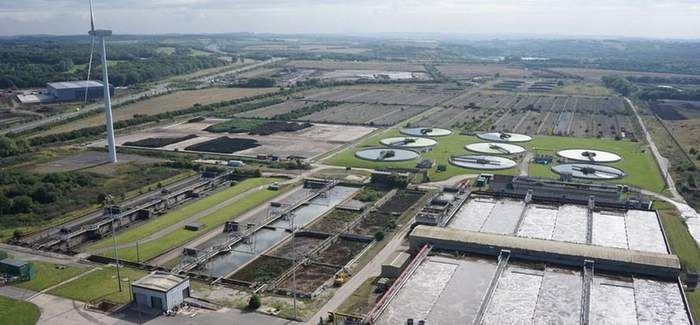 The company's planning proposal for the bio-energy facility was approved by Leeds City Council's planning committee. The contract has been awarded to Black & Veatch, with the civil engineering element being delivered by Clugston Construction.
Knostrop wastewater treatment works on has been treating sewage from domestic properties and industry for about 100 years. The new facility will replace the existing sludge and bio-solid incinerator, constructed in 1993, and enable the more efficient and effective treatment of sewage combined with the additional benefit of renewable power production from the wastewater effluent.
Nevil Muncaster, director of asset management, said: "This is the single biggest investment of our current investment period (2015-2020) and will not only provide increased treatment capacity for our sludges but will also deliver significant operational cost savings enabling us to keep customer bills as low as possible.
"Knostrop is designated as a strategic waste site so by increasing the future sludge and bio-solid treatment capacity of the works the project will support also growth in the Leeds sub-regions."
Planned for completion in 2019 the facility will be capable of processing 131 tonnes of dry sludge daily, and will generate enough renewable energy, using heat and power engines, to provide 55% of Knostrop's energy needs.
Benefits of the new facility include:
15% reduction in carbon emissions across the company
Provide 55% of the site's energy needs
Contribute to achieving 94% recycling of the region's sludge by 2020
The project is the latest step in Yorkshire Water's commitment to invest in renewable energy to benefit the environment and keep customers' bills low, and supports Leeds council's ambition for the Lower Aire Valley to become a hub for green energy and industry. The company intends to generate approximately 18% of its energy needs by 2020.
In October 2014, a 123m high wind turbine was constructed at Knostrop. This structure, which cost around £3.5M is already a major source of power for the Knostrop site, and will on average provide 10% of Knostrop's energy needs.