Greater Lincolnshire LEP launches water management strategy
The Greater Lincolnshire Local Enterprise Partnership (LEP) is calling for more investment in infrastructure to allow Greater Lincolnshire's economy to grow, in terms of addressing both the risk of flooding and the reliable supply of water.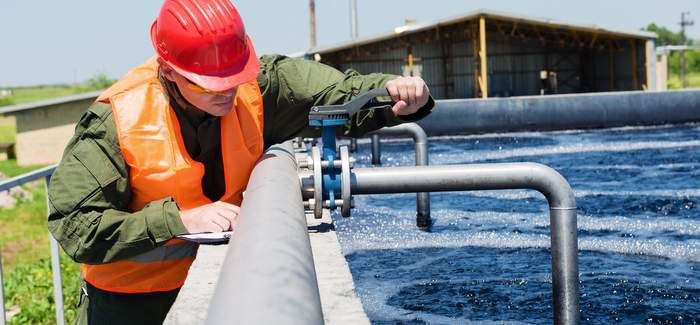 The call comes as Greater Lincolnshire LEP launches its Water Management Plan at the House of Commons later today (September 6), with environment secretary Andrea Leadsom; international development minister and former floods minister Rory Stewart; and Peter Simpson, Anglian Water's chief executive officer, expected to attend.
The Greater Lincolnshire LEP said that with 100,000 new homes planned and increased demand for water in agriculture to enable the area to reinforce its position "as the vegetable and salad bowl" of England, the need to secure more sustainable water supplies is clear. But, at the same time, there is a need to reduce the risks of flooding due to an increase in extreme weather events.
Managing these extremes is an important challenge, which is why the Greater Lincolnshire LEP commissioned a Water Management Plan for the area.
The plan sets out the LEP's strategy for water management, both flood reduction and water supply between now and 2040. Its aim is for Greater Lincolnshire to be seen as a national exemplar for water management and to act as an incentive for investors in the LEP's priority sectors.
The plan can be divided into three key themes:
Ensuring adequate water is available for growth
Flood risk reduction
Education, research and training
"Greater Lincolnshire has a particular set of challenges, including relatively low rainfall and large areas of low-lying, reclaimed farmland," said Ursula Lidbetter, Chair of the Greater Lincolnshire LEP. "It also has a major agrifood sector which relies on effective water management and a long, low-lying coastline which is subject to flood risk – the risk of coastal and river flooding affects up to 45% of the land in Greater Lincolnshire.
"We have long recognised the vital importance of water management for Greater Lincolnshire, which is why we established our Water Management Board and a series of water for growth workshops in 2015.
"Now we're ready to share our Water Management Plan, as we believe that the effective management of flood risk and water resources is a critical factor in enabling economic growth across our area."
Matt Warman MP for Boston and Skegness, and who will host the launch, said: "I am delighted to be able to host the launch of Greater Lincolnshire's Water Management Plan in Parliament. The plan is vitally important to help prevent flooding in our county, while also supporting local economic growth in areas such as Boston and in making sure we have enough water for our agricultural sector.
"I commend the Local Enterprise Partnership for leading the way on this issue and look forward to helping to shape the development of the plan over the next few years."