Government to merge infrastructure and major projects authorities
The government is bringing its expertise, knowledge and skills at managing and delivering major economic projects under one roof for the first time by merging Infrastructure UK (IUK) and the Major Projects Authority (MPA).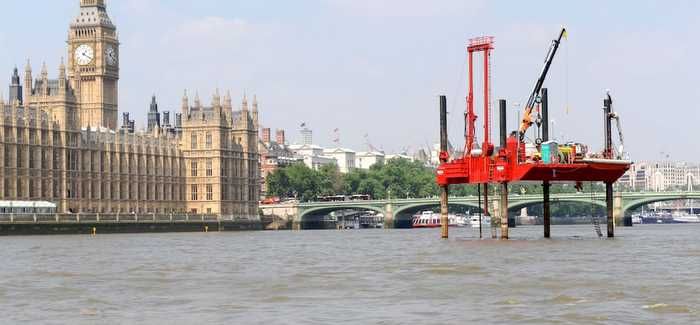 The new organisation, called the Infrastructure and Projects Authority (IPA), will come into effect from January 1, 2016 and will bring together government expertise in the financing, delivery and assurance of these projects, ranging from large scale infrastructure projects such as Crossrail and the Thames Tideway Tunnel to major transformation programmes.
It will report jointly to Chancellor George Osborne and the Minister for the Cabinet Office, Matt Hancock. Tony Meggs, the current Chief Executive of the MPA, will be chief executive of the IPA.
Hancock said: "The new Infrastructure and Projects Authority is a further step forward in delivering what Britain needs to prosper in the 21st century. By combining projects expertise with funding authority we will improve the government's ability to deliver, and the economic security that comes with it. Tony Meggs has been a hugely respected chief executive of the MPA and has the leadership and capability to make the new organisation a great success."
IUK was established in 2010 to support major infrastructure projects involving public sector capital, such as Crossrail. It also leads on PFI policy across government; and negotiates infrastructure guarantees, under which up to £40bn is available to support investment in UK infrastructure projects. It currently sits within HM Treasury and is staffed by around 70 civil servants and private sector commercial experts.
The MPA was established in 2011 with a mandate to oversee and assure the largest government projects. It provides assurance of and support to those projects comprising the Government Major Projects Portfolio, some 200 projects totalling nearly £500bn in public spending.