Government strengthens SuDS requirements in draft NPPF revision
The Government wants sustainable drainage systems (SuDS) to be included in all future major development projects in England unless there is "clear evidence" it would be unsuitable.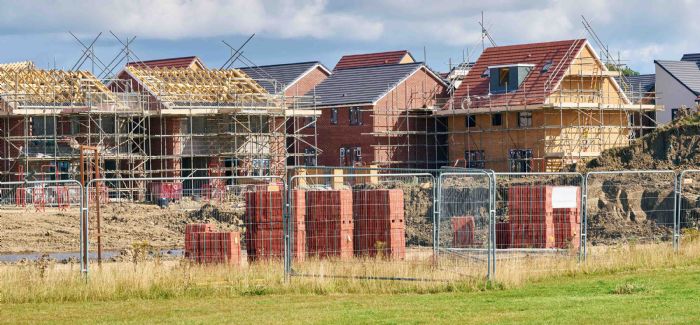 The Prime Minister this week announced the first major overhaul of the National Planning Policy Framework (NPPF) in six years in an effort to help the Government meet its target of 300,000 new homes a year by the mid-2020s while "ensuring developments result in a net gain to the environment where possible".
In England, SuDS implementation has been governed via the planning system since April 2015, and the draft revision places added emphasis on the subject, advising developers to take direction from local flood authorities and to seek "multifunctional benefits", though stopping short of making specific demands on efficacy.
The draft text for the revised NPPF states: "Major developments should incorporate sustainable drainage systems unless there is clear evidence that this would be inappropriate.
"The systems used should: a) take account of advice from the lead local flood authority; b) have appropriate proposed minimum operational standards; c) have maintenance arrangements in place to ensure an acceptable standard of operation for the lifetime of the development; and d) where possible, provide multifunctional benefits."
In the UK, Scotland has been the most successful in making SuDS mandatory under the Water Environment (Controlled Activities) Regulations (2011), while the Welsh Government has stated its intention to go ahead with an alternative system for SuDS approval from May 2018.
The Water and Sewerage Act 2016 extended the powers of Northern Ireland Water to adopt and maintain SuDS, with the Planning Policy Statement 15 saying it is the Government's intention to implement them in new developments "wherever possible".
In addition to national legislation across the UK, many local authorities and some water companies have developed their own guidance for design of SuDS in their area.
"Drainage designers need no longer consider whether SuDS are possible", comments Mark Manning, Business Development Manager at SDS. "Where there is a will to include SuDS, then designers can certainly find a way to make them work. There are hardly any cases where cost, land-take, or ground conditions, cannot be overcome with practical and common-sense engineering."
The new NPPF stipulation for multifunctional benefits encourages drainage designs that deliver amenity and biodiversity benefits, for example through above-ground features such as wetlands for wildlife, or vegetated basins that double as public spaces. 
The NPPF revisions also formalise the expectation on developers to demonstrate minimum operating standards for SuDS and how those standards will continue throughout the life of the development, through a clear schedule of maintenance.
"To build more SuDS in future, developers will need to access an increasingly extensive toolbox," said Manning. "With good engineering and quality construction, SuDS components can be combined to achieve the best-possible hydraulic performance while overcoming the challenges faced by developers because of the amount of land taken for vegetative devices, or the costs of building them.
"For example, using geocellular flood storage below-ground can enable attractive SuDS features, such as wetlands, ponds, or swales, to be incorporated in restricted space above ground. A dry basin when combined with below-ground flood storage can provide an amenity such as a playground or football pitch for most the time, with capacity for excess flood water during less frequent, heavier storms."
Read WWT's SuDs guide, sponsored by SDS Ltd, for an in-depth look at the benefits and challenges of implementation here.