Government must ensure new homes are resilient to flooding
Leading engineers, environmental scientists, water experts, landscape designers and architects have appealed to the government to ensure that the planned one million new homes are built to be resilient to flooding as planning rules are reviewed.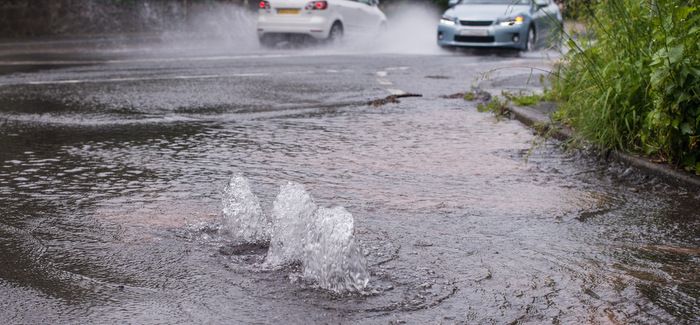 New research by the Chartered Institution of Water and Environmental Management (CIWEM) and the Wildfowl and Wetlands Trust (WWT) supported by a wide coalition of partners, urges government to ensure that drainage of surface water into sewers should be conditional on new developments including high-quality sustainable drainage systems (SuDS), which reduce flood risk by slowing and storing flood water using natural processes.
In 2010, Parliament passed a law requiring new developments to include sustainable drainage, but the government put the rules on hold to save money and speed up house-building. The new report argues that this policy freeze has not sped up house-building and has put homes at risk, without saving money.
More homes and businesses are at risk from surface water flooding than from any other kind of flood and the problem is increasing with urbanisation and more hard surfaces. Half of floods now result from the sewer and drainage systems being overwhelmed.
Managing water at the surface is very often a cost-effective solution to this problem and because SuDS can often be designed to incorporate natural features they provide a wide range of additional benefit from cleaning up water, to wildlife habitats, to providing healthy and attractive places for people to live.
The research — which includes the "Big SuDS Survey" of current practice — showed that more than 70% of those involved in delivering sustainable drainage do not think current planning policies encourage SuDS sufficiently. Only 8% believe that the current standards are driving high quality and effective SuDS in England.
The authors argue that a new government review is a crucial opportunity to update policy and standards to ensure that everyone can benefit from the protection and amenity offered by SuDS.
CIWEM chief executive Terry Fuller said: "We recognise the urgent need for one million new homes but it is pointless to build in a way that creates flood risk for the future. Our analysis shows that the main obstacles to high-quality and widely implemented SuDS are political and institutional rather than technical or financial so there is no reason why government should not support stronger policy to deliver sustainable drainage widely."
Martin Spray, chief executive officer of WWT, said: "The government's freeze on sustainable drainage policy is a loss for wildlife and a loss for communities. It is time for clarity: developers must include good natural drainage systems for our homes, and government must make sure they are maintained. We can make this change affordable and quickly, delivering new defences and new habitats, without slowing down house-building."