Government announces £11M funding for energy R and D
A funding competition to support UK companies' carrying out research and development in energy generation and supply has been announced by Universities & Science Minister, David Willetts, today (January 20).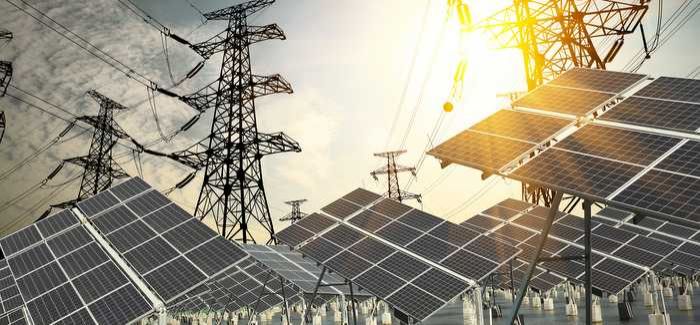 Innovation is needed to help integrate renewable energy supplies with the national grid in places of high demand
Jointly-funded by the UK's innovation agency, the Technology Strategy Board (TSB) and the Engineering & Physical Sciences Research Council (EPSRC), this competition for collaborative R&D funding will allow businesses to develop new products, services, and solutions in and across the energy, built environment, transport and digital sectors.
Universities & Science minister David Willetts said: "Energy and its storage is one of the eight great technologies of the future where the UK has world leading research and the potential to seize a significant share of growing global markets. This funding will enable innovative companies to bring their ideas into reality. This will help the UK to move to a low-carbon economy, drive growth and get ahead in the global race."
Iain Gray, chief executive of the TSB, said: "The development of localised energy systems is an important part of what will be a complex mix of technologies for generating, transmitting, distributing and storing energy, as we continue the transition to a low carbon economy in the coming decades.
This funding competition is therefore critical, not only in developing the individual technologies, but also in developing solutions to how technologies are integrated to deliver robust, flexible and cost-effective systems."
Professor David Delpy, EPSRC's chief executive, said: "This competition builds on the strong research base we have helped to develop in energy. It will draw in expertise from across disciplines and gives our leading academics the chance to engage across a number of different industry sectors.
The research community is addressing the challenges of energy-use and this competition provides an opportunity for that research to be drawn through to cross-cutting innovations that will cut costs, emissions and improve efficiency."
With the market for smart energy systems to UK companies estimated to be worth £3-5B by 2020, TSB said the initiative promises to revolutionise the way energy is generated, distributed and stored, by supporting R&D projects focused on bringing energy generation and supply down to a local level. The idea is to encourage the development of ways to provide energy at a scale from clusters of buildings up to whole districts.
Expected areas of focus are:
Integrating renewable energy supplies in places of high demand to reduce the need to reinforce the national grid
Balancing energy supply and demand
Integrating electric vehicle or easy-charging systems into buildings
The funding competition opens today, and the deadline for registration is noon on March 12, 2014. The deadline for expressions of interest is noon on March 19, 2014.