Government aims to eliminate wet wipes within 25 years
The Department of Environment, Food and Rural Affairs (Defra) has confirmed it aims to eliminate wet wipes as part of its 25-year plan for the environment.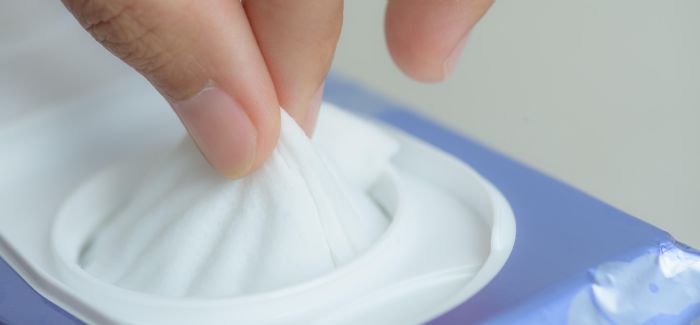 Water UK has said wet wipes – which are usually made of plastics, wood pulp and cotton and are regularly flushed down toilets – make up around 93 per cent of the material causing sewer blockages, while the Thames 21 charity recently revealed it had found more than 500,000 of them on the banks of the river Thames.
The government's environment plan, titled 'A Green Future: Our 25 Year Plan to Improve the Environment', vowed to tackle the "scourge of waste plastic" and, while wet wipes were not specifically addressed, it has now been confirmed that they are among the products it wants to see eradicated.
In a statement, Defra said: "As part of our 25-Year Environment Plan we have pledged to eliminate all avoidable plastic waste, and that includes single-use products like wet wipes.
"We are continuing to work with manufacturers and retailers of wet wipes to make sure labelling on packaging is clear and people know how to dispose of them properly – and we support the industry's efforts to make their customers aware of this important issue."
The Independent reported that Defra is considering new taxes on single-use plastics but is not confirming whether it plans to make wet wipes illegal or when the new measures will be introduced.
Defra also said it is "encouraging innovation so that more and more of these products can be recycled and are working with industry to support the development of alternatives, such as a wet-wipe product that does not contain plastic and can therefore be flushed".
Former Green Party leader Natalie Bennett wrote on Twitter: "Action in '25 years'?! #plasticwaste#plasticpollution - we need it now on our poor choked planet. This is Michael Gove, the man who talks big on the environment."
The government has already launched a ban on products containing microbeads and last week pledged £200,000 to the University of Plymouth to research how sources of microplastics enter the UK's oceans.
The research project analyses the impact of tyres and clothing on the marine environment.
Environment minister Therese Coffey said: "The impact of plastic pollution on our oceans is one of the greatest environmental challenges of our generation. The UK is already leading the way in this area, but we want to go further – and faster.
"Robust scientific evidence should support our policy proposals, and through this exciting project we will build on work underway to better understand how microplastics end up in marine environment and what we can do to tackle this in the future."