Gove tells water company bosses to 'raise the bar' on leaks
Environment Secretary Michael Gove said he told water company bosses they needed to "raise the bar on tackling leaks" during a meeting at Defra on Tuesday.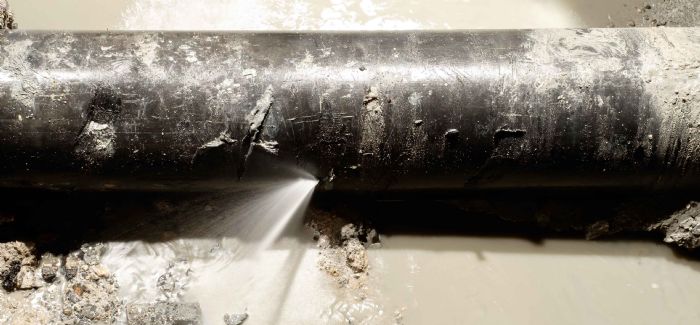 Gove had announced that he would seek a meeting with water company chief executives after total leakage rose to 3,183 million litres a day for April 2017 to March 2018, from 3,123 million the previous year, with Bristol, Cambridge, Essex & Suffolk, Hafren Dwfrdwy, Portsmouth, Severn Trent, South Staffs, Thames and Yorkshire all falling short of their targets.
Following the meeting, Gove said: "I met the heads of a range of water companies today [31 July], specifically those where leakage has been an issue.
"While extreme weather events do pose a challenge to the industry, they are a consequence of climate change with which we all have to deal. We all agreed water companies must do more to adapt and prepare for changing weather patterns.
"I have asked the companies I spoke to today to raise the bar on tackling leaks and agree ambitious new targets when they submit their business plans to Ofwat in September.
"The Government, Ofwat and customers expect water companies to improve their performance."
The meeting was attended by South Staffs (also representing its subsidiary Cambridge Water), Bristol, Severn Trent, Thames, Yorkshire, Essex & Suffolk (via its parent company Northumbrian) and Portsmouth as well as United Utilities, which met its leakage target but was second only to Thames in leakage volume and recently announced a hosepipe ban.
The water companies set out the additional efforts they are making to address the issue at the meeting.
Many companies have doubled the number of teams seeking out and fixing leaks, and they are working with customers to help identify leaks quickly so that they can be fixed as soon as possible.
Companies are also using satellite technology, drones and underground listening equipment to spot less obvious leaks in the system, such as in the countryside where they might go unnoticed and reported. Many companies are rescheduling non-urgent work in order to focus as much effort as they can on repairing leaks, including leaks in customers' own pipes which fall outside companies' responsibilities. 
Water UK chief executive Michael Roberts said: "Leakage is a big priority for the industry. We know how important it is for customers, and since the mid-1990s companies have successfully managed to reduce leakage levels by a third, but we also know there is more to do, which is why water companies are currently developing ambitious plans to cut leakage even further.
"As well as increasing their work on leakage now, companies are all currently finalising plans to cut leakage by at least a further 15 per cent, with some companies preparing to go even further."
Yorkshire Water chief executive Richard Flint told Utility Week: "The meeting with the Secretary of State for the Environment was constructive and gave us a chance to highlight our leakage reduction plans. We take leakage extremely seriously and will spend £75 million this year on preventing and fixing leaks including installing over 30,000 acoustic telemetry units on our pipe network to help identify pressure points.
"We acknowledge that if we are asking customers to be water efficient then we have to hold up our side of the bargain too and that's why we plan to cut our leakage rate by 40 per cent by 2025, which would make us an industry leader.
"During the heatwave, we have had to deal with three times as many leaks compared to the same time last year caused by the very dry ground conditions but in response we have ramped up our resource and have around 150 leakage repair teams out on the streets repairing leaks as quickly as possible to help protect supplies."