Gove tells water companies to halve leakage by 2050
Environment Secretary Michael Gove has challenged the water industry to halve leakage by 2050 as well as delivering more water supply infrastructure following the release of new climate change data.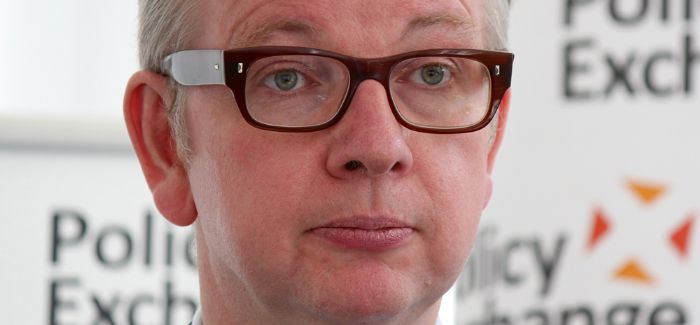 The UK Climate Projections 2018 report, which uses the latest science from the Met Office and around the world, is designed to illustrate a range of future climate scenarios until 2100 and suggests summer temperatures could be up to 5.4C hotter by 2070 while average summer rainfall could decrease by up to 47 per cent over the same time period.
In a speech in response to the report, Gove said the new draft National Policy Statement, which is due to be laid before Parliament this week, will pave the way for the construction of new infrastructure to facilitate water transfers and the first reservoirs to be built in England since the privatisation of the water industry.
However, he said leakage would also need to be addressed more aggressively to maintain sufficient supplies.
Gove said: "In the UK, we take for granted a plentiful supply of clean water. Yet our high population density means the available water per person is actually less than in many Mediterranean countries. And the experience of this summer, and the evidence of the projections, underscore the need to make our water supplies more resilient to a warmer climate in the future.
"We have a twin-track approach. On the supply side, we need to capture and store more rainwater. And on the demand side, we must conserve and use the water more efficiently once we have caught it.
"Since privatisation, water companies have invested around £140 billion in our water infrastructure. Earlier this year, I challenged them to focus more on investing in improved performance than on shareholder dividends.
"I am pleased to see that their latest business plans for the next spending period indicate good progress, with proposals for more than £50 billion of investment between 2020 and 2025. Ofwat will now scrutinise water companies' business plans to make sure they have responded adequately to this challenge.
"Climate change, coupled with a rising population, will require new water supply infrastructure. In part because of company behaviour, in part because of regulatory barriers, we have not built any major new reservoirs in this country since the industry was privatised. So this week we are laying before Parliament a new draft National Policy Statement, setting out how we will expedite the construction of new infrastructure, like water transfers and reservoirs.
"Relying solely on new water infrastructure would prove expensive for bill payers and create pressures on the natural environment. So we will also tackle waste and excessive consumption of water. Since privatisation, leakage has fallen by a third, but we still lose three billion litres of water to leaks every day. That's why I am setting water companies a stretching new target to halve leakage by 2050."
Responding to the Environment Secretary's speech, a spokesman for the National Infrastructure Commission said: "With climate change increasing drought risk, England can't afford to lose three billion litres of water every day, so we're pleased to see Michael Gove endorsing our recommendations to halve leakages by 2050.
"We're also pleased the National Policy Statement will make it easier to deliver new reservoirs and water transfers to increase the capacity of the system and support areas in greatest need.
"These measures are an important step towards a more resilient water supply."
The Government's current target is to cut leaks by 15 per cent by 2025.
Read our WWT Explains report on Smart Metering and Leakage here