Gove tells companies to step up after PR19 assessments
Environment Secretary Michael Gove has said water companies need to show more ambition if they are to protect the private model.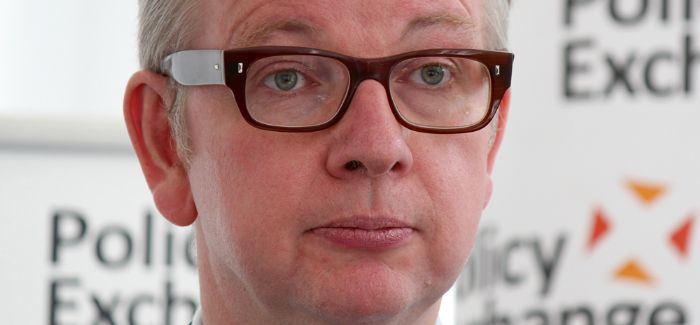 Ofwat revealed its initial assessments of the PR19 business plans on 31 January and only three companies achieved fast-track status, with none marked exceptional.
Following the announcement, We Own It, which campaigns to renationalise water, reemphasised its call for "accountable, democratic public ownership" and criticised the levels of debt across the sector, while Labour MP Sue Hayman, the Shadow Secretary of State for Environment, Food and Rural Affairs, said: "That only three out of 17 water companies' business plans got the green light from Ofwat shows just how privatisation is failing customers as well as failing to invest in infrastructure to cut water and carbon use."
Gove, who remains committed to the private model despite regularly demanding more from the industry, said in a letter to Water UK chairman Sir Brian Bender that greater efforts were needed from the majority of companies.
"I have been clear that the private water model can deliver the best outcomes for customers and environment at the best value price – when it is underpinned by strong regulation and companies working harder in the public interest, not just in the interest of shareholders," Gove wrote.
"While Ofwat's initial assessment indicates that some companies are stepping up to this challenge, this is by no means the case for all. I am disappointed to see that the plans submitted by Thames Water, Southern Water and Affinity Water have been assessed as requiring 'significant scrutiny', not least as these operate in the most water-stressed regions.
"I fully expect the revised plans to be more ambitious in delivering for customers and the environment, and I continue to offer Ofwat my full support in holding companies to account.
"At the same time, I would like to congratulate South West Water, Severn Trent and United Utilities for receiving a 'fast track' initial assessment for their draft business plans. This is a notable achievement as between them they supply nearly a third of all customers."
Gove reiterated the importance of having a "water industry that works for everyone" as well as the environment.
"Over the past 12 months I have challenged the sector to become ever more efficient, more transparent in its financial structures and more focused on cutting costs for consumers," he added.
"Across the industry, I am pleased to note that companies are planning a step-change in their support for vulnerable and less well-off customers. Although they are tackling unacceptable levels of leakage, I would nonetheless expect companies with the highest leakage rates, such as Thames, and those who have not committed to a 15 per cent reduction, namely South East, to be aiming to go even further.
"It is a promising sign that a number of companies plan to reduce leakage by 50 per cent by 2050."
Gove has also spoken out in the past about opaque financial structures based in tax havens and high gearing, and added in the letter: "I am disappointed to see that Thames Water and Yorkshire Water have not yet accepted Ofwat's default mechanism to share financial benefits of high gearing."
Manbir Thandi, director at law firm DWF, specialises in litigation to do with water utilities and said Gove's resolve to challenge the water industry since taking office in 2017 remains unabated.
He said: "Michael Gove has once again shown resolve towards water industry bosses in instructing them to get their act together or face the consequences.
"He has made it clear in the last two years that he was unhappy with their poor performance and has been direct with them in the need to up their game on issues ranging from lowering bills, investment in infrastructure and protecting the environment. 
"Despite setting the tone to police better behaviours from the water industry, only three companies received approvals from Ofwat for their plans in the next business cycle at the first time of asking.
"Gove continues to defend privatisation in the face of popularity towards Labour's pledge to nationalise the industry. If he is to succeed in his commitment to the private model, he will need to wield a larger regulatory stick if the planning, delivery and ambition of the water industry continues to be deficient."