Gove may give Ofwat more power amid 'excessive profits' concerns
Environment Secretary Michael Gove has told Ofwat he is prepared to give the regulator more power to take on water companies over "excessive profits" and "financial structures based in tax havens".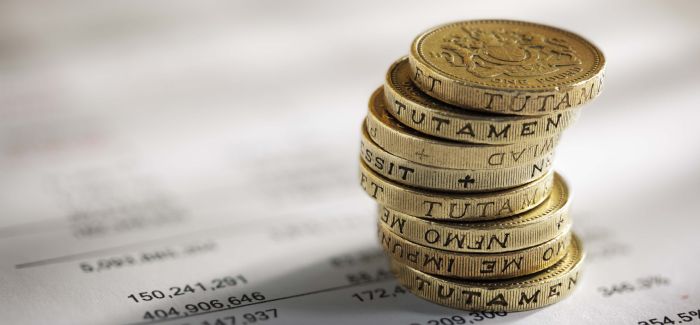 Gove, writing to Ofwat chairman Jonson Cox, said he was concerned by the financial situation at some water companies and felt the public mood could sour if restrictions such as hosepipe bans are required.
Gove wrote: "The use by some water companies of opaque financial structures based in tax havens and high gearing is deeply concerning. I also share your concern that some water companies have for many years been making excessive profits.
"Concern about water companies' behaviour will only deepen if the dry weather experienced in the autumn means that some water companies bring in hosepipe bans or other restrictions on customer use."
He thanked Ofwat for "pressing companies hard" to change behaviour "not least where it has a direct bearing on their corporate, financial and operational resilience" but said there is "more to be done".
He added: "If the current regulatory framework does not provide Ofwat with the powers necessary to tackle these kinds of behaviour properly, then the government will consider what changes could be made."
Gove's comments follow a Sunday Times interview last month in which he warned that further legislation could follow unless companies start to behave "in a responsible fashion" and that they would have to meet "high ethical standards". 
"I don't think it's right that privatised utilities, which have a natural monopoly, should use offshore tax structures which have rightly come under criticism from the public," he said then. "Water companies have a responsibility not just to play their part in making sure we're ready for floods but also to behave in a responsible fashion. I don't believe it's appropriate for companies to operate in the way they have in the past."
However, he rejected the Labour Party's view that renationalisation is the way forward.
"It is undeniably the case that privatisation and the injection of private capital has brought in investment which has improved infrastructure, but if we're going to continue to have those benefits and public support is to remain durable, we can't have offshore tax havens and other jurisdictions being used in order to provide corporate benefits for those organisations," he said.
Cox said in his reply to Gove that it was an "immense privilege" for a company to hold a monopoly public service licence and that it "must not be taken lightly".
He added: "It is entirely reasonable, when companies adopt more aggressive structures than customers are paying for, that Ofwat and customers want companies to be transparent about their financing and returns and explain them clearly."
Ofwat's Service Delivery Report, published on Thursday, said companies are responding to many of the challenges laid down at the 2014 price review but there remains room for improvement.
The release of Gove's letter to Ofwat came in a week in which Water UK announced that companies in England and Wales will invest more than £8BN in 2018-19, with the new average bill to be £405 – a below-inflation rise of £9 (2%) compared with the provisional figure for the previous year.
Water UK Chief Executive Michael Roberts said upon the release of the figures: "We know that households are under financial pressure in a number of ways. Even though the cost of water and sewerage is much less than other services, it all adds up, which is why water companies are doing everything they can to keep bills as low as possible while keeping up huge levels of investment.
"Our customers deserve a world-class service, and we'll continue to provide it – giving people some of the best water in the world, cutting leaks, improving the environment and helping customers who struggle to pay their bills."