Gove warns water companies: Change or face consequences
Environment Minister Michael Gove has aimed fierce criticism at the privatised water sector, saying the public see an industry that is "slow to stop leaks, slow to repair them, slow to stop pollution and slow to say sorry".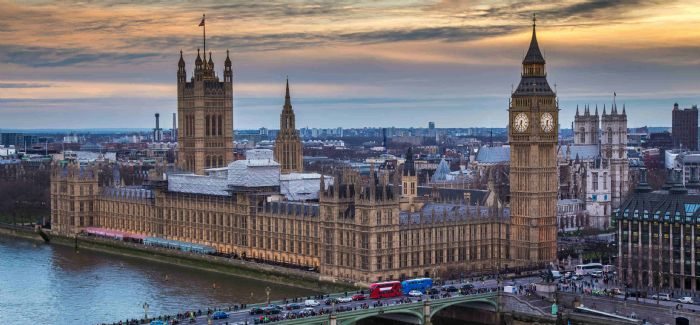 He told the conference: "Far too often, there is evidence that water companies – your water companies – have not been acting sufficiently in the public interest. Some companies have been playing the system for the benefit of wealthy managers and owners, at the expense of consumers and the environment. 
"Particularly in the last decade, some companies have not been as transparent as they should have been. They have shielded themselves from scrutiny, hidden behind complex financial structures, avoided paying taxes, have rewarded the already well-off, kept charges higher than they needed to be and allowed leaks, pollution and other failures to persist for far too long." 
He referenced Lord Thomson's remark that when ITV franchises had an effective advertising monopoly they were a licence to print money. 
He continued: "Whatever advantages an ITV franchise-holder once had in the '60s and '70s, they would have looked with envy at the commercial position of the owner of a water company."
He said £18.1BN was paid out to shareholders of the nine large English regional water and sewerage companies between 2007 and 2016. 
"Generous dividends can be justified if they've been generated by the lean and efficient running of an operation and have been paid out after appropriate capital investment, but the £18.1BN paid out in dividends was actually almost all of the profit made by water companies after tax," he said.
"The total profit was £18.8BN over the same period – [so] 95% of the profit went in dividends to shareholders."
Gove also had strong words for the industry's underwhelming tax contributions. 
"Last year, Anglian, Southern and Thames paid no corporation tax," he said. "Indeed, Thames has paid no corporation tax for a decade.
"Four water companies – Thames, Southern, Anglian and Yorkshire – make particularly keen use of sophisticated financial engineering.
"They have set up multi-layered corporate structures of dizzying complexity involving multiple subsidiaries, some based offshore. The use of these offshore entities makes company affairs more opaque and their financial activities less transparent, and customers have an absolute right to question their use. 
"Thames, Southern and Yorkshire have also set up offshore financial structures in the Cayman Islands.
"The stated reason was to enable smoother access to global bond markets, but the rules were changed, yet the offshore firms continued to exist. The companies concerned have maintained the structures that enable them, among other things, to avoid proper scrutiny."  
Gove, though, said customers were justified in questioning why companies have "proved slow to clean up their financial act". 
He said: "In recent months, under pressure from the regulator and consumer groups, water companies with offshore financial structures have agreed to close them in an effort to rebuild public trust.
"But the companies – people in this room – have said it will take up to two years to wind up the Cayman operations because it is claimed it will take that long to contact international bondholders who may have made their investments a decade ago. 
"That sort of excuse-mongering just won't wash, I'm afraid." 
Gove made time to highlight what he viewed as the "significant benefits and improvements to the environment and consumer" since privatisation, as well as the £140BN invested in infrastructure since 1989, and made clear that he was strongly opposed to Labour's desire to renationalise the industry. 
"Unless we see change, the pressure for renationalisation will only grow," he said. "Renationalisation has significant and growing public support. I believe that renationalisation would be a terrible backward step.  
"It would cost the taxpayer, not save them money. It would reduce investment in the environment, not increase it. It would stifle innovation, not encourage it." 
He said contending with the extreme weather brought about by climate change amid a time of growing population would make for a "complex challenge" that will "require imagination, tenacity and creativity". 
He concluded: "The people in this room have all those qualities. Now is the time to deploy them more energetically than ever in the public interest. Or face the consequences."
Gove's full speech can be read here.