Glyn Rhonwy developer seeks water discharge licence
Snowdonia Pumped Hydro (SPH), the developer of the proposed Glyn Rhonwy pumped hydro- electricity storage scheme near Llanberis, has applied to Natural Resources Wales (NRW) for a licence to empty standing rainwater from a disused quarry at the site into Llyn Padarn.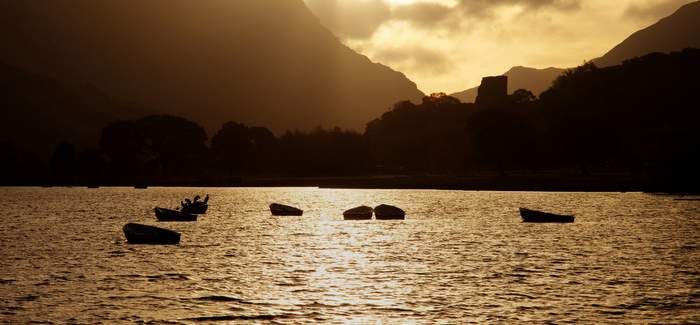 The company said the dewatering is necessary before work to turn the quarry into the lower reservoir for the scheme can begin. However, opponents of the scheme claim that the water may be contaminated.
But independent sampling and testing of both surface and ground water at the site, including 17 samples taken since 2012 from the lower quarry where ordnance was dismantled by the RAF in the 1970s, show no evidence of contamination. The water sampling and testing methodology was agreed with NRW in advance, and used the same accredited and independent laboratory used by both NRW and the Environment Agency.
SPH's licence application also covers occasional discharges of surplus water during the scheme's expected operational lifetime of 125 years or more. Pumped hydro storage schemes are closed cycle systems that occasionally need water levels topping up or lowering due to the seasonal effects of rainfall and evaporation.
NRW has already approved an application from SPH to fill the scheme's reservoirs by gradually abstracting water from Llyn Padarn.
SPH managing director Dave Holmes said: "Llyn Padarn is a hugely valuable ecosystem and an important recreational resource for local people and visitors to North Wales. We are committed to getting the scheme built in a way that protects the beauty of the area and the diversity of its flora and fauna, but which at the same time helps deliver a low carbon UK energy network."
Holmes continued: "Even though the independent professional sampling and testing has shown the water to be uncontaminated, we are committed to regular sampling across the site before dewatering can begin. Dewatering will be stopped if at any time continuous monitoring gives reason for concern. The process will also be paused as the water level nears the bottom of the quarry to enable further independent sampling and testing to be carried out."
The scheme will bring a £100M-plus investment to Gwynedd, with construction of the facility creating a substantial regional economic uplift with workers needing to be housed and fed. When operational, the site will support up to 30 skilled full-time jobs, along with work for local contractors and suppliers, all of which will last for the lifetime of the facility of 125 years or more.
SPH was created by QBC to take the Glyn Rhonwy scheme forward to construction and operation. The scheme was designed in consultation with Gwynedd Council, Cadw, Countryside Council for Wales, NRW and AECOM.