Getting tough on FOG key to reducing sewer blockages
Getting tough on the fats, oil and grease (FOG) released from restaurants and takeaways can make all the difference in reducing the number of sewer blockages, delegates heard at the Utility Week Live exhibition in Birmingham yesterday (May 22).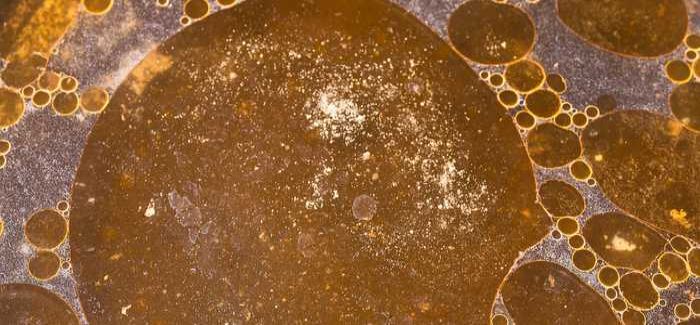 Southern Water has carried out a project to tackle FOG 'hotspots' since 2015, and has reduced sewer blockages from an average of 23,000 per year to around 19,700 as a result, according to the utility's FOG and unflushables manager Elvira Gabos. The project had a budget of £1.4M and focused on 2000 locations which had been identified as 'hotspots' because of repeated blockages.
Southern recruited a team of network protection officers – some of whom were ex-policemen – to investigate blockages by lifting manholes in the affected areas and visit food service establishments where FOG from their premises was found to be the cause. The officers inspect the equipment and processes in place for grease management, and where these are defective, warn the businesses that if they do not improve the situation they could face prosecution under the Water Industry Act 1991.
"We never tell food businesses what type of installation to use for grease management – we simply tell them that if their operations cause a blockage again we will invoice them for the cost of clearing it," said Gabos. "And if they carry on after that without taking action then we'll take them to court."
Around 15% of sewer blockages in the Southern region are directly attributed to FOG, but another 25% have mixed causes, which are often a blend of wet wipes and fat, she added. Parallel efforts have taken place in the area on educating householders on the risks of unflushables.
Delegates also heard from David Gibbons, UK manager at technology and consultancy company Swiftcomply, about how the City of Dublin had reduced FOG blockages by 95% since 2008 as a result of a licensing regime for food service establishments. Food businesses are required to install grease management measures and pay a license fee which contributes to the cost of the inspection regime.
The dramatic success of the programme showed how a 'command and control' approach could succeed, said Gibbons. Where this is not possible then behavioural change initiatives are the next best thing; the least effective approach is to confine yourself to carrying out reactive operations and maintenance, he concluded.