Genesis Biosciences to trial Evogen Biogas Additive in UU Innovation Lab
Genesis Biosciences will be trialling its Evogen Biogas Additive - a powdered product which combines a novel mineral carrier with an application specific naturally occurring, non- pathogenic, stable microbial component - as part of United Utilities' Innovation Lab.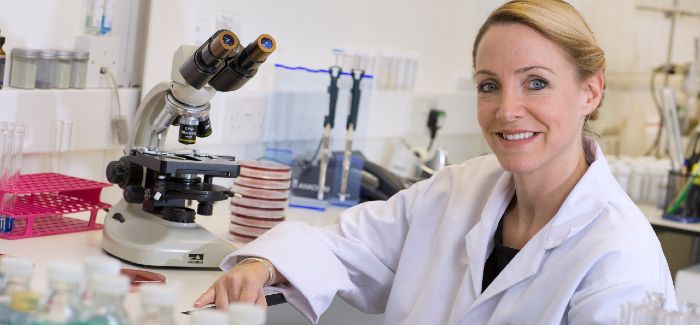 The application of the Evogen Biogas Additive can contribute towards the circular economy of sludge treatment and disposal through delivering improvements across the entire system of treating and disposing of sludge.
Genesis works to ferment bacteria strains and develop safe and natural microbial and antimicrobial solutions for a wide range of applications. The Evogen range provides quality, environmentally responsible microbial products designed to provide effective and sustainable alternatives to traditional harsh chemicals including those used in wastewater management.
General manager at Genesis Biosciences Emma Saunders said: "This is a very exciting project to be involved in. We have worked with United Utilities in the past, but this particular programme will allow us to specifically sample our Evogen Biogas Additive in a live setting and grow our relationship with the organisation at the same time. We look forward to seeing how the trial progresses and reviewing the results."
Successful trials could result in the early technology being rolled out across the UK and Europe. Genesis Biosciences already sells its products in much of Europe and the Middle East.
The company was one of eight to win a place on United Utilities' Innovation Lab 3 programme, in the 'circular economy' category.
The Lab is focussed on providing the most efficient and sustainable working practices and allows both start-up and established companies a live operational environment to learn and develop potential ideas and solutions.
The other seven winning suppliers are:
(Circular economy category)
Changemaker 3D, a company from Malvern, UK, using mobile robotics machinery to 3D-print bespoke low carbon concrete items on site more quickly and with less waste than traditional cast or pre-cast.
(Future of Water category)
Leakster Pty, a company from Queensland, Australia, which has developed a prototype Internet of Things (IoT) AI leak sensor which non-invasively monitors pipe condition to spot leaks, locate them and gauge their size.
SME Water, a company from Birkenhead, UK, who use machine-learning and applied data science to analyse flows in district metered areas and provide better understanding of water demand.
(Systems Thinking category)
HWM, an established company from Cwmbran, Wales, with a novel idea for easy-install, low maintenance monitors and software to spot sewer blockages.
Noam, a firm from San Francisco, USA, using automated systems thinking to bring insight into unstructured data and spot trends, save costs and improve forecasting.
(Wildcard category)
Planetek Italia, a company from Bari, Italy, combining satellite monitoring, ground-based activity monitoring and AI to detect the millimetre-scale ground movements which could lead to pipe fractures.
Transcend Software Inc.,a company from New Jersey, USA, whose automated cloud-based design software can generate complete preliminary engineering packages at a fraction of the cost and time.
The intense 12-week programme began on 25 January, with a midpoint review in March, and a final demonstration day on 12 April explaining the outcomes of each trial.
Finalists will have access to mentorship, data and insights throughout the project as well as gaining access to, and building relationships with, senior United Utilities executives with the potential to lead to longer-term commercial partnerships.