GBV carries out River Thames Scheme appraisal
GBV, the joint venture comprising Galliford Try and Black & Veatch, is to carry out a major appraisal study for the River Thames Scheme for the Environment Agency as part of a WEM contract. The study will include outline design and costing of about 15km of flood relief channel, two motorway crossings, two rail bridges, 12 major river control structures and the material management associated with 140 hectares of landscaping.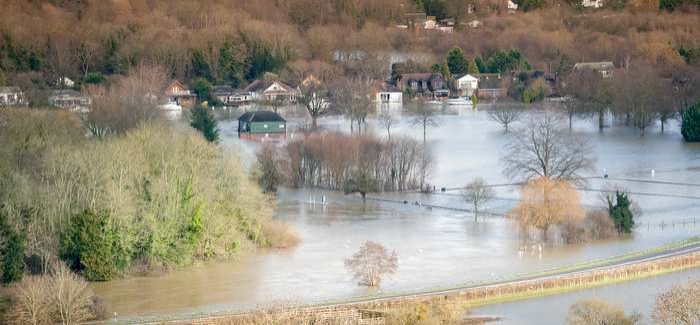 A new flood channel running parallel to the River Thames between Windsor and Shepperton is planned
The River Thames Scheme will help reduce flood risk for more than 15,000 properties including communities between Datchet and Teddington. The work encompasses many areas affected by major flooding in the winter of 2013-14.
Matthew Nott, director for GBV, said: "In recent years we have experienced some of the UK's worst floods, and we expect the extreme weather which caused them will become more frequent. This makes the appraisal work a significant step in reducing risk to more communities along the Thames."
Once funding is secured, this major engineering undertaking will see the creation of a new flood channel running parallel to the River Thames between Windsor and Shepperton. Also, the capacity of the weirs at Sunbury, Molesey and Teddington will be increased; and the Desborough Cut widened.
"To facilitate this we will be undertaking outline design, and a diverse range of environmental, geotechnical, hydraulic and economic assessments; drawing upon experience gained on the Jubilee River, Olympic Park, and Thames Tideway projects," Nott added.
Galliford Try undertakes the bulk of GBV's construction work. In addition to some construction services Black & Veatch provides the full suite of consulting and design services. As a result,
Black & Veatch will deliver most of the River Thames Scheme appraisal study.