Fresh grease hampers Thames Water fixing 'fatberg' sewer
Thames Water admits efforts to fix a "fat-damaged sewer" in London Road, Kingston are being hampered by tonnes of fresh grease, despite its pleas to "Bin it - don't block it!". Last month, it revealed that a 15-tonne "fatberg" had caused the sewer pipe to collapse.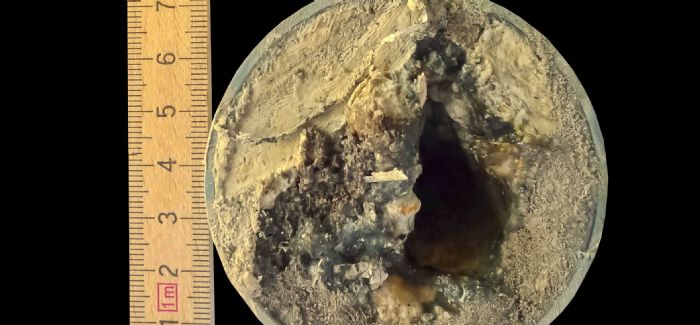 Dealing with blockages caused by fat and wrongly flushed items costs Thames Water £1M every month.
The company now plans to write to householders and businesses outlining the seriousness of the problem.
Engineers working on the sewer pipe damaged by the "fatberg" were puzzled by the emergence of fresh fat oozing from the same sewer.
Gordon Hailwood, Thames Water contracts supervisor, explained: "This sewer pipe collects the sewage from across most of Kingston so it could be coming from anywhere. Old, congealed fat is white, but this was yellow in colour, so it's been put into the sewers over the last few weeks. 
"We've spent a lot of time drawing attention to the dangers of putting fat down the drain, so I can't imagine where these huge amounts are coming from."
Further damage was discovered in the trunk sewers in the London Road area, and work will need to be extended to put it back in working order.
Hailwood added: "The weight of the fat in the pipes has pushed the sewer pipe down into the soft subsoil. We'll need to replace these brick sewers with newer more robust pipes.
No end date has been given for the work yet while investigations to assess the condition of the sewers continue.