Four Scottish treatment works are energy 'self-sufficient'
Scottish Water's wastewater treatment works at Tannadice and water treatment facilities at Turret, Lintrathen and Castle Moffat are generating more energy than they actually use. The 'self-sufficiency' at the four treatment works is the result of using hydro power, said Scottish Water.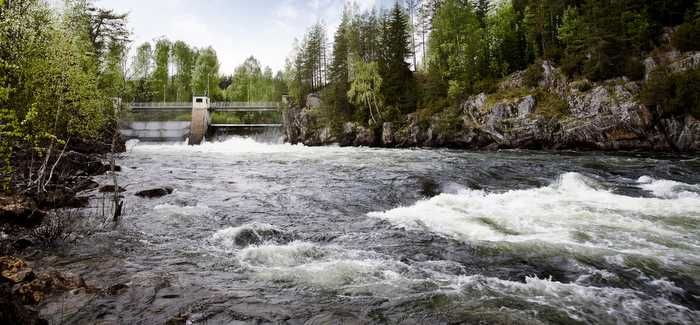 Scottish Water wants to maximise the economic advantages of Scotland's water resources
The company has a programme in place to help reduce its energy costs. This involves, where appropriate, the installation of renewable technologies such as solar panels, hydro and wind turbines on Scottish Water land to generate enough electricity to power as many of its sites as possible.
Chris Toop, Scottish Water's general manager for Energy, said: "To the keep the cost of our services as low as possible it is essential that we develop our approach to energy management and continue to reduce our carbon footprint. 
"We currently generate 28GWh of the 450GWh of energy we need every year to keep high-quality water flowing through taps to our customers, and safely return waste water to the environment. We are on track to double the amount of energy we generate ourselves within two years.
"We are doing this through a mix of renewable technologies such as solar, hydro and wind power. Some of our sites in Perthshire, Angus and East Lothian already generate at least the equivalent amount of energy they need to operate."
Toop continued: "Where appropriate, we're exploring opportunities to export energy to the National Grid, showing that it's possible to maximise the economic advantages of Scotland water resources in the spirit of a Hydro Nation and contribute to national renewable energy targets."