Four new appointments to Environment Agency Board
Secretary of State for Environment, Food and Rural Affairs Michael Gove has appointed Judith Batchelar OBE, Robert Gould, John Lelliott OBE and Caroline Mason CBE for first terms to the Board of the Environment Agency.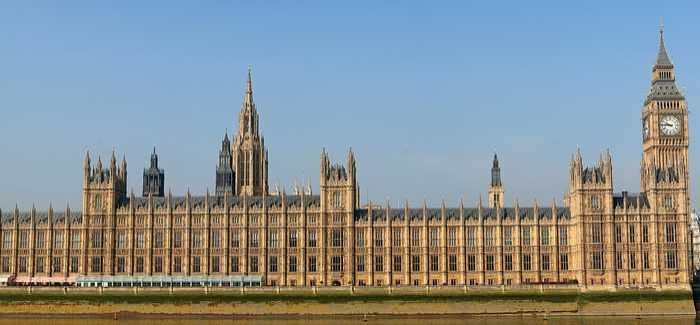 He has also reappointed Lynne Frostick and Gill Weeks OBE for second terms to the Board.
Robert Gould's and John Lelliott's appointments will run from 1 February 2018 until 31 January 2021. Judith Batchelar and Caroline Mason's appointments will run from 1 April 2018 until 31 March 2021. Gill Weeks and Lynne Frostick's reappointments run from 8 September 2017 until 7 September 2020 and 6 March 2018 until 15 March 2021 respectively.
Secretary of State Michael Gove said: "I am delighted to welcome John, Robert, Caroline and Judith. They will bring a strong and broad mix of skills and experience to the Environment Agency.
"I am also thrilled that Gill and Lynne will be continuing to help us with meeting the challenges ahead."
Emma Howard Boyd, Chair of the Environment Agency, said: "I am looking forward to working with John, Robert, Caroline and Judith on some of the greatest environmental challenges of our time. It was a highly competitive selection process and they will each bring a broad range of experience and expertise to the Environment Agency."
All appointments to the Environment Agency Board are made on merit and political activity plays no part in the selection process. The appointments comply with the Ministerial Governance Code on Public Appointments.
Board members provide non-executive leadership challenge and support to the Environment Agency's executive through regular Board meetings, committees and groups. They also undertake individual lead roles on relevant issues and with local operational teams.
The Environment Agency is a Non-Departmental Public Body set up under the Environment Act 1995 to take an integrated approach to environmental protection and enhancement in England. It has major responsibilities in flood management, water resources and quality, climate change, land quality, chemicals, pollution prevention and control, waste, conservation and biodiversity, fisheries conservation, air quality and navigation.
There is a requirement for appointees' political activity (if significant) to be declared. All the appointees have confirmed that they have not undertaken any significant political activity during the past five years apart from Robert Gould, who is a member of West Dorset District Council and a former leader of both Dorset County Council and West Dorset District Council.
Environment Agency Board members receive remuneration of £350 per day. Judith Batchelar, Robert Gould, John Lelliott and Caroline Mason will each receive £16,800 per year based on a time commitment of four days per month. Gill Weeks will receive £21,000 per year based on a time commitment of five days per month. Lynne Frostick will receive £25,200 per year based on a time commitment of six days per month.