Former Kier MD Fletcher to lead Anglian's @one Alliance
Anglian Water has appointed former Kier MD Paul Fletcher as director of its @one Alliance - a 15-year partnership of engineering and construction partners.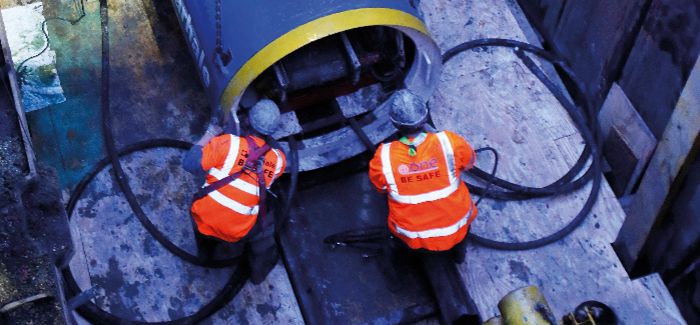 To ensure a smooth transition, Fletcher joined the Anglian Water alliance in September 2018 and will formally take over from Dale Evans in January 2019, who is moving into a consultancy role after 15 years' service at the helm of @one.
Peter Simpson, chief executive of Anglian Water, said: "Paul will oversee our largest alliance, which will be vital in delivering key projects for the rest of this investment period. Crucially, Paul will lead much of the capital delivery in our largest ever programme between 2020 to 2025 – a £6.5 billion investment plan, nearly a third larger than ever before.
"He brings a wealth of leadership experience from the sector and specifically our current partner organisations, which will be essential in driving the alliance forward in this new era and meeting the unique challenges in the water sector and this part of the country.
"With Dale moving on, it was essential we had a smooth transition between leadership, so a substantial handover was always part of the plan. I am delighted that Paul is already in the business and ready to take over in the new year."
Fletcher said: "This is both a challenging and exciting time for the water sector. The Anglian region is growing fast yet it gets just half the national average rainfall – as little as Jerusalem per person, so long term investment in resilience is vital.
"The political agenda coupled with these unique, local features mean the spotlight really will be on our engineering prowess and our ability to deliver quality infrastructure, excellent customer service and efficiencies to keep customer bills low.
"These challenges are a really exciting catalyst for change and I am delighted to be joining at this time, and am eager to lead the alliance through the next chapter in this forward-thinking organisation's history."
Simpson also praised Evans' contribution.
"Dale has given the alliance and Anglian Water 15 years of dedicated service, and led numerous benchmark initiatives and projects within that time, putting alliancing and Anglian Water on the construction map," he said. "Dale will continue to support Anglian Water with the next stage of our journey and we wish him well on any other advisory roles that are no doubt just around the corner."