FOG should be factored into restaurant hygiene ratings - Southern Water
Southern Water is pushing Defra and the Food Standards Agency to introduce "badly needed" standards on fat, oil and grease (FOG) into eateries' hygiene ratings, delegates heard at the WWT Wastewater 2018 conference this week.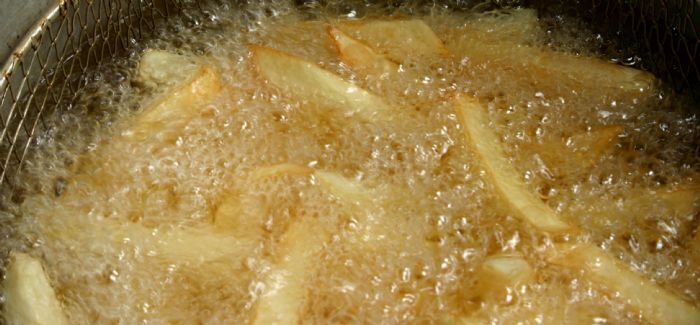 Stephen Williams, who works as Southern Water's Network Protection and Enforcement Officer, told the conference that the lack of a legal requirement for the installation and maintenance of grease management systems was a significant problem and that he wants to see the issue factored into the hygiene ratings that are on public display in food establishments.
"We don't have a standard for grease management in this country," Williams said. "It's badly needed. There's no requirement for records to be kept about the maintenance of equipment. We are just starting in the process of engaging with Defra and the Food Standards Agency to see if we can redress it and get it put into the food hygiene 'scores on the door'. I can't promise it'll go anywhere, but I will try."
Williams told the conference that Southern Water put the emphasis squarely on education and collaboration when approaching those responsible for blockages and had only once been forced to resort to prosecuting a restaurant, when the proprietor blocked a sewer three times and had refused to install any grease management.
He added: "Historically, food establishments haven't known what the problem was. Nobody's bothered to tell them. Up until recently, the water and sewage companies have just sucked that up, cleaned the mess up, got the sewer going again. We're taking that forward to engage with customers to ask them for help initially. That doesn't mean there doesn't need to be a change in legislation going forward. When there's further legislation that directs food service establishments to fit grease management then we'll get some real traction with this.
"The Food Standards Agency's hygiene regulations don't mention grease management at all. I think there's a need for legislation like other countries have got. Certain counties and states in America have that legislation, Australia has that, Canada has it and certain member states in Europe have it where they say you can't open a food establishment until you have grease management. I think we will eventually get there, but it's a long time coming."
There are several routes to improving the issue of FOG, using both the carrot and the stick, but Williams said incentivising the right behaviour is not always an option.
"We have offered to put a Southern Water blue tick in companies' windows if they install grease management, but none of those brands at the moment want to be associated with anything like dirty water," he said. "You can offer a lot of carrots, but a lot of people don't eat carrot."
Gavin McCready, Northern Ireland Water Area Manager – Wastewater Networks North East, told the conference that the fact there had only been three restaurants prosecuted for FOG in the UK so far was revealing.
"I don't get the feeling from any water company that they particularly want to go down the prosecution route," he said. "They want to get the problem sorted at source and develop relationships with people so it doesn't get to the stage of prosecution. It's also very expensive and difficult to get to the prosecution stage."
He added: "We're very mindful that some of these people are working on very small profit margins and grease management can be quite expensive and quite a big burden."
McCready also said it was important to look abroad to identify solutions, highlighting the "FOG Programme" in the Republic of Ireland, under which food service establishments must apply for a licence to discharge trade effluent under Section 16 of the Local Government (Water Pollution) Act 1977.
FOG discharge levels under the licence vary from 30mg-100mg/lt between local authorities and conditions typically include the installation and regular maintenance of an appropriate grease trap as well as the proper disposal of waste oil.
"Could we self-finance this by the Irish model where they outsource somebody to look after it for them? They've got regulation that allows them to do that," McCready said.
He said Northern Ireland Water was working with water companies, environmental charities and other local stakeholders to try to address the issue.
"Something needs to change," he said. "Water companies can't continue to be responsible for what other people put into the sewers. We have got to understand where it's coming from and work with people to try to stop it getting into the sewers. We all need to work together to create a FOG approach that works for everyone – not just the water companies."
The WWT Wastewater 2018 conference was held on 30 January in Birmingham and sponsored by BASF, RPS and EnertecGreen.