Fluorometers 'a potential gamechanger' for EA on bathing water
The use of tryptophan fluorometers is a potential gamechanger for the Environment Agency to identifying bathing water pollution early, although further development work is required to ensure they are effective, delegates at the Sensing in Water conference heard yesterday (Sep 24).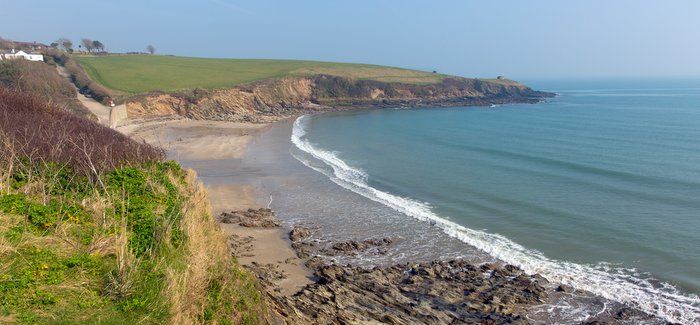 Stephen Bailey, Environment Officer for the Environment Agency in the South East of England, said that the EA had been using tryptophan fluorometers – which can instantly detect organic pollution by its level of fluorescence – in his region for around two years. The sensors can provide an instant indication of the presence of organic pollution from sewage and harmful bacteria such as E.coli which might make it necessary to close a beach. This contrasts with traditional methods which require 4 or 5 days for the analysis of a sample to come back from a laboratory, Bailey explained.
"The end point is to go to a bathing water and have a real-time indication of quality. Being able to give the local authority that instantaneous information, which they can act upon to open or close a beach, would be a real gamechanger," said Bailey. He said that this may mean fewer closures as reassuring readings can give councils the confidence to keep beaches open. "For the local authorities, these waters are vital for tourism. And for a water company, this could make the difference between a category 2 pollution incident and a category 3 incident," he added.  
The Agency has used the fluorometers during routine EU bathing water sampling in Kent during the summers of 2014 and 2015 to give an early indication of any mandatory failures. The meters gave one clear alert during this time, which was later confirmed by lab tests, said Bailey. The meters were also used as part of incident response over the same period, and to check final effluent from water company assets in the summer of 2014 around shellfish waters such as Margate and Whitstable.
"At the moment, my comment would be that in grossly contaminated water, it is working really well – put it into very polluted water and all its bells and whistles will go off - but at lower levels, it is not yet sensitive enough," said Bailey. "With the revised Bathing Water Directive we will need that to be improved if it's to give us what we need."
He said that other areas for development included making the sensors more robust to increase their lifespan, and reducing their susceptibility to interference. The sensors are currently less effective when checking final effluent which has recently undergone UV tertiary treatment, he noted.
However, he added: "As a team we think these issues need to be addressed, but we agree that if we can nail this, the potential is huge." Fluorometers are being used by the Agency in the South West as well as the South East, and it was working with three or four suppliers in those regions, added Bailey.
The Sensing in Water conference was held on September 23-24 in Nottingham and was organised by the Sensors for Water Interest Group (SWIG).