Flows to be restored along River Cour as part of RBMP
Flows are to be reintroduced to an area covering 6km along the River Cour following extensive work by the Scottish Environment Protection Agency (SEPA) and Rio Tinto Alcan, having been impacted by the operation of the Lochaber hydro power scheme. The restoration of flows is amongst the first improvements to be achieved in the hydroelectricity sector under the River Basin Management Plan (RBMP).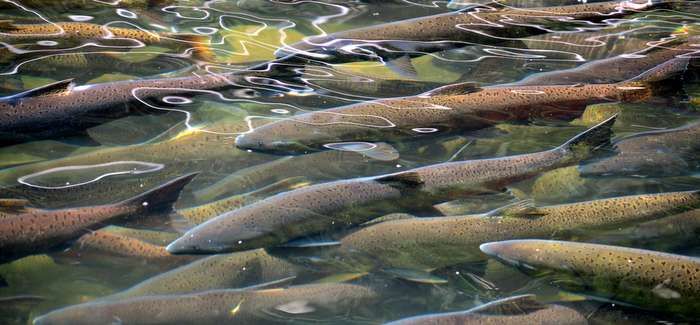 SEPA says the scheme will improve conditions for migratory fish, including salmon
The scheme will enhance the natural biodiversity of the catchment, and provide improved conditions for migratory fish such as salmon to re-colonise. This has been driven by the river basin management planning process which sets targets to improve Scotland's water environment.
The water body forms part of the larger Lochaber hydro power scheme, operated by Rio Tinto Alcan, that prevents continuous flows being released into the downstream river. Proposals to improve the flow in the River Cour were subject to consultation with the Lochaber District Salmon Fishery Board.
Stephen MacIntyre, senior environment protection officer at SEPA, said: "We have worked closely with Rio Tinto Alcan, and other stakeholders, throughout this process, and hope this will provide a great example of what can be achieved by balancing the requirements of the River Basin Management Plan with the need for renewable energy generation."