FLI Water upgrading three Irish Water WwTWs
Irish Water has awarded a significant new contract to FLI Water to carry out upgrades on three wastewater treatment works in County Wicklow, Ireland. Work has already started for the €500,000 project and is expected to last four months.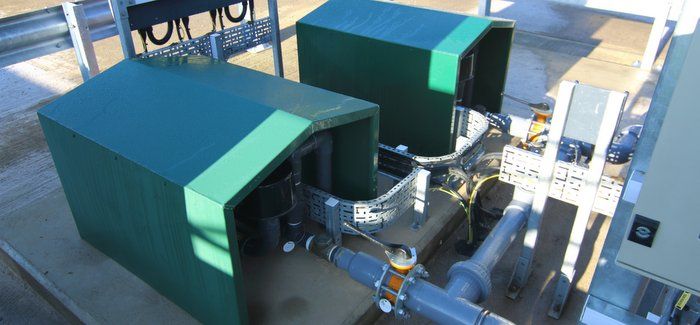 The three projects encompassed in the Wicklow Upgrade Bundle are works near the villages of Kilcoole, Kilpedder and Redcross on the east coast of County Wicklow. The contracts are capital maintenance work at three existing wastewater treatment works.
The modernisation programme is designed to improve their process treatment, energy efficiency and monitoring processes. The scope of the work includes refurbishment and installation of a fine bubble diffuser aeration system, inlet works, upgrade to the activated and waste sludge systems, plus mechanical fabrication and electrical and MCC installation.
The Wicklow bundle contract is the first for FLI Water with Irish Water, and is hoped to be the start of a successful working relationship in Ireland. A division of the FLI Group of companies, FLI Water provides engineering services and process technologies to the water and wastewater utilities, food and industrial process customers in the UK and Ireland. The company is based in Bedfordshire, England, where its fabrication workshop and engineering design office is located and an operational office in Waterford, Ireland.
Duncan Wildgoose, business development director at FLI Water, is pleased to be working with Irish Water on these essential upgrades, saying: "We are delighted to have been selected to work with Irish Water. The businesses share an ethos of delivering the highest quality service to their customers. 
"We are carrying out work to bring both the sites and technology up to date with new regulatory standards, but also to improve their efficiency. When it's completed, this project will make a massive difference to how the wastewater is processed. Wastewater treatment upgrades are often unseen by the general public, but in their way make an enormous amount of difference to individuals' everyday life."