Five-year UU deal for Nomenca
United Utilities (UU) has awarded a five-year framework agreement to specialist MEICA contractor Nomenca to supply chemical dosing equipment for its treatment works across the whole of the North-west.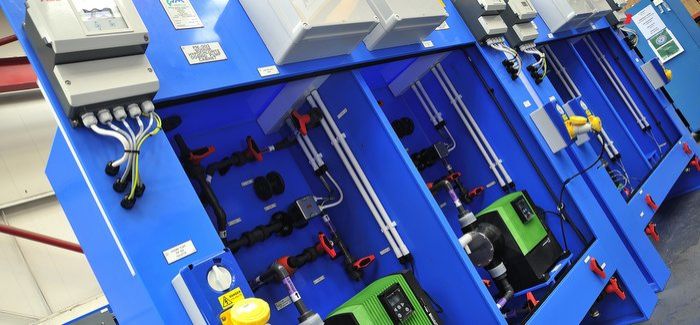 The work involves the design; supply, using off-site manufacture and assembly where possible; delivery; installation and commissioning of new and replacement chemical dosing plant, both chemical dosing rigs as well as containerised chemical dosing plants. 
Nomenca, part of the NM Group, will also provide project management; site support such as training as well as after sales services; training and technical support including the provision of information using a Building Information Modelling (BIM) approach.
Mark Hanrahan, business development director of the NM Group, said: "We are delighted to have been awarded this framework with United Utilities. In the past we have worked collaboratively together on comparable projects and look forward to continuing this approach on this framework."
UU senior category buyer Matt Walker commented: "United Utilities is committed to the benefits of off-site manufacture and assembly and encourages Nomenca to propose solutions that use standardised / catalogue items. United Utilities strategy of moving towards fixed standardised arrangements of dosing rigs and containerised chemical plants will contribute towards this commitment."
Nomenca is currently an Asset Management Support framework partner and, over the past 15 years, has worked with the company on both projects and frameworks.