First Reserve to buy Morrison Utility Services
Utility infrastructure services provider Morrison Utility Services (MUS) is to be acquired by First Reserve, a leading global private equity and infrastructure investment firm, from Bregal Capital and Motion Equity Partners. The transaction, which is subject to European Commission antitrust approval, is expected to close by November 2016.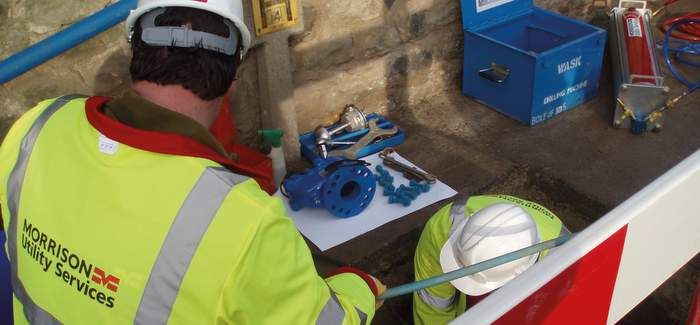 MUS operates in the electricity, gas, water and telecommunication sectors. In the water sector it has a number of contracts with water companies including Scottish Water, Yorkshire Water and Anglian Water. The company has nearly 4,000 direct employees, with a focus on training and development programs to enhance expertise and dependability. 
Commenting on the announcement, MUS chief executive officer Charles Morrison said: "MUS has provided high quality services for over 27 years, whilst developing successful and long-term relationships with our clients. As an organisation we pride ourselves on the ability to deliver safety, innovation and a quality service placing our clients' customers at the heart of our business.
"The growth opportunities in our markets are significant on the back of continued long-term investment in the UK's infrastructure. We thank Bregal Capital and Motion Equity Partners for the great support they have provided to MUS since 2008 and very much look forward to forging a strong partnership with First Reserve during our next phase of growth."
Edmund Lazarus, managing partner of Bregal Capital, and Patrick Eisenchteter, managing partner of Motion Equity Partners, said: "Since our investment in the company, the team has achieved a huge amount, established the business as a utility market leader in all its key sectors and successfully grown revenues to over £600M. This successful investment adds to our strong track record of working in partnership with management teams to create value." 
Jeff Quake and Neil Hartley, managing directors at First Reserve, said: "We believe MUS's experienced team has demonstrated an excellent track record of providing best-in-class service with strong alignment to the needs of their customers. We are pleased to continue our model of partnering with what we believe are industry-leading management teams worldwide, and we look forward to supporting the company through a new phase of growth."
Alex Krueger, co-CEO and president of First Reserve, added: "MUS represents an opportunity to invest in a diversified and resilient business which, in our view, is not directly exposed to commodity pricing. We expect the company's long-term revenue visibility, defensible margins and ability to generate free cash flow will further diversify our private equity portfolio."