Firm fined for illegal hydrant use in Nottingham
Severn Trent has successfully prosecuted a Greater Manchester-based company for illegally using a water hydrant in Nottingham.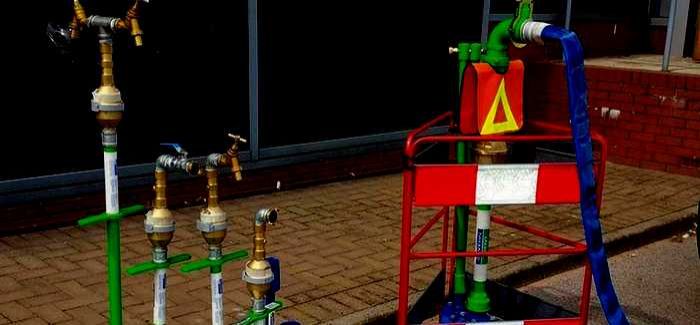 UK Dry Risers (Maintenance) Ltd, based in Bolton Road, Bury, pleaded guilty to an offence of illegal hydrant use at Nottingham Magistrate's Court after being caught taking water while the firm worked on a project in the city's Houndsgate area.
The company, which installs and maintains wet and dry riser systems, has been ordered to pay a total of £1,732 – which includes a £666 fine and costs of £1,000. The company must also pay a £66 victim surcharge relating to the offence which took place on 23rd April.
Dan Littlewood from Severn Trent, said: "The company's employees showed a disregard for water regulations while they worked on a project in the centre of Nottingham by using an illegal standpipe.
"Not only did they not pay for the water, but they also put water supplies at risk. Their actions could've had serious consequences especially as they weren't trained to use hydrants properly.
"The magistrates commented in court that they were disappointed the company hadn't put its workers through any formal training to ensure they operate safely and legally. Overall, I hope it's a lesson learned."
Since the start of this year Severn Trent has successfully prosecuted more than 60 companies and sent more than 170 warning letters to firms that have been caught illegally using hydrants.
Littlewood added that Severn Trent is making it easier to spot illegal hydrants with all authorised standpipes now painted bright green and featuring the Severn Trent logo.
If anyone sees someone they believe is using an illegal standpipe from a Severn Trent hydrant, the company has advised them to note down the location, date and the vehicle's details (taking a picture if possible) and to send it to a dedicated e-mail address, waterregulations@severntrent.co.uk.